Seller.Tools Vs AmzChart (review in 2021)
How to make money on Amazon? This is a huge question because not every merchant has made money on it. But if you want to generate great revenue from it, the first step is to find potential trending products that will make you money.
The success of your Amazon business owes a lot to these helpful tools. Let's be honest - you won't be successful on Amazon if you don't use the right tools. But you need the right tool for you. The last thing you want to do is pay $100/month or more for something you can't even use.
How to find potential trending products? There are several tools such as Seller.Tools, AmzChart that you can use to find your potential winning items. And in this review, I'll show you how these two tools can help you succeed and make your own decisions. But which one is right for you? I am going to compare these two tools and help you find the perfect one.
What is Seller.Tools?
Seller.Tools is a full suite of tools leveraging Amazon data to take your business to new heights. You can access accurate keyword search volume without leaving Amazon, and you can target your highest-quality customers in seconds with repeat buyers' review requests, meanwhile, it works in every Amazon marketplace(US, UK, DE, FR, ES, IT, AU, JP, CA).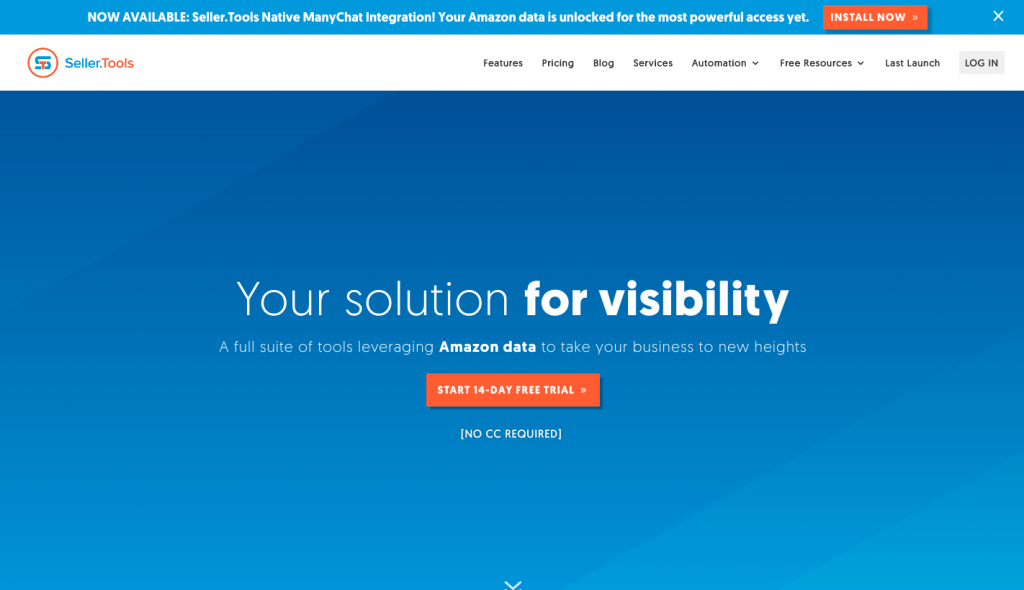 What is AmzChart?
AmzChart specializes in Amazon Best Seller product data analytics to perform product research. Why choose Amazon Best Seller Rank(BSR) data to conduct product selection? According to Amazon, Amazon Best Seller Rank(BSR) is the rank of Amazon's most popular products based on sales, updated hourly. They didn't disclose any details of the BSR algorithm, but there is one thing for sure, Amazon sellers have a chance to know whether their products are performing well or not through Best Seller rankings. Generally, products with low sales have high BSR, with high sales have low BSR accordingly.
AmzChart is going to reveal almost everything about BSR products for you to find your potential winning items, improve your Amazon BSR, and win your market.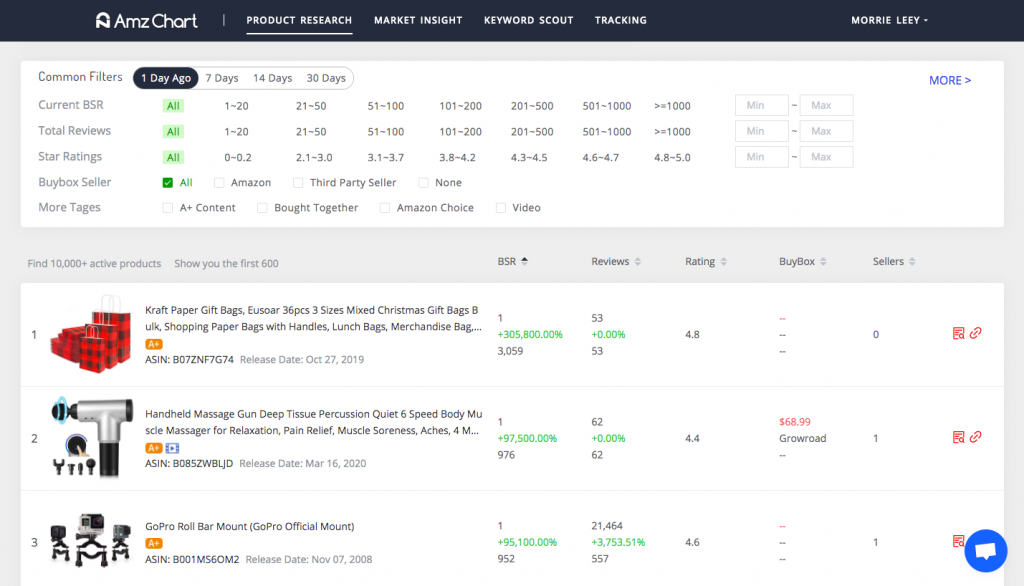 Features: AmzChart or Seller.Tools
Product research
Seller.Tools can help you use the power of accurate and up-to-date data directly from Amazon to discover your next product gold mine, and the same for AmzChart. Using Seller.Tools' Prizm, you can access the database for actionable product research insights. But relatively speaking, AmzChart provides more massive data support to find potential hot-selling products through Amazon BSR. AmzChart currently supports markets in the United States, Japan, Germany, the United Kingdom, Mexico, India, Spain and United Arab Emirates(.ae), covering tens of millions of products. The accuracy of AmzChart data has been praised by many users!
Keyword Manager
The keyword management function of Seller.Tools is the core selling point of the product. It allows you to easily manage tens of thousands of keywords and unlock hidden keywords and get the insights you need. AmzChart also has these functions. It can help you find high-volume and high-relevance keywords for your products. By entering seed keywords, you will get a series of long-tail keywords. You can also enter the ASIN of a competitor to find the keyword strategy adopted by the competitor to optimize your keywords. With AmzChart, you have the ultimate tool to get the most powerful and potential keywords.
Hijacker & Product Monitoring
Seller.Tools can view changes in real time through alerts to avoid errors and omissions in profit loss: auditable status, color changes, title changes, weight changes, ASIN BSR, the presence of hijackers, etc.!
Without the help of 24-hour monitoring software, hijackers are difficult to detect and almost impossible to stop. AmzChart is designed to monitor all your ASINs and send instant alerts when your product list is hijacked. It is worth mentioning that AmzChart is free to use. It provides monitoring and alerting so that you can immediately respond to threats. In addition, you can track your and your competitors' products from one place, and you will be notified as soon as possible if there are any changes to the product (sales, reviews, price increase or decrease).
AmzChart&Seller.Tools comparison
Features
AmzChart
Seller.Tools
Pricing
Free
$57-$197/month
Product research
✅
✅
Keyword research
✅
✅
PPC management
❌
✅
listing manager
❌
✅
Amazon category path
✅
❌
Competitors tracking
✅
❌
Market insight
✅
❌
BSR changes monitoring
✅
❌
Keyword Wizard
✅
✅
Amazon marketplace
U.S/Germany/France/
India/Mexico/Spain/
Japan/U.K/AE
All
Custom filters
✅
✅
Keyword comparison
✅
❌
Buybox price tracking
✅
❌
To achieve a great result in the Amazon business, you have to pay attention to the product research, also, you have to choose the perfect category path to put your products in. Seller.Tools is useful for keyword research and Manychat flows, but AmzChart is greater than Seller.Tools in Amazon product searching.