JungleScout Vs AmzChart
One of the vibrant online markets in the world today is Amazon. On the one hand, as a platform trusted by many online buyers, you are likely to attract a lot of customers by selling products on Amazon. On the other hand, there are millions of sellers on Amazon, which means that competition on the Amazon platform is quite fierce.
To become an Amazon seller successfully, you need to use Amazon seller tools to help you succeed on Amazon. In addition, they can help you optimize your product list and provide you with insights about the market to maximize profits. Fortunately, there are many good tools for you to use, such as JungleScout and AmzChart.
Therefore, we will compare JungleScout and AmzChart in detail to help you deepen your understanding of them, and then you can choose the suitable one.
JungleScout
Jungle Scout is a tool specially built for Amazon sellers and is gradually becoming one of the most popular research tools on the market. Jungle Scout allows you to find profitable products on Amazon quickly and easily. It benefits people who want to import products, add their own brands, and resell products. The tool will consider factors such as the number of reviews and best seller rankings to provide you with the correct estimated sales.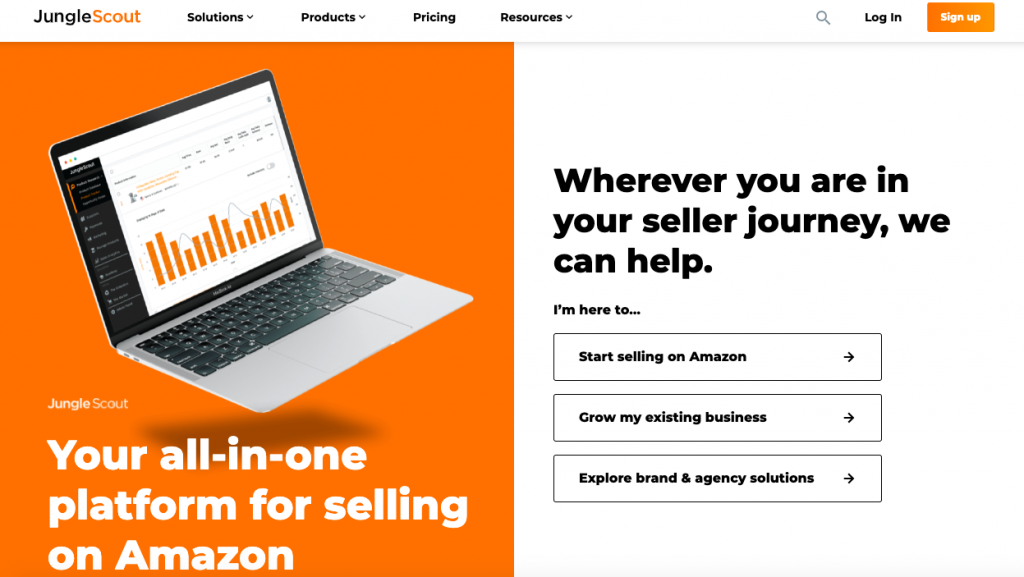 AmzChart
AmzChart is one of the best Amazon BSR product research tools which can provide you with the analytics for top-selling items on amazon. You can use it to find profitable products in high demand. The specialty of AmzChart is that it is an Amazon product research tool based on analyzing data of Amazon BSR. Data capture and analysis are the most important features of AmzChart. At present, AmzChart has four core functions: Product Research, Market Insight, Keyword Scout, Tracking.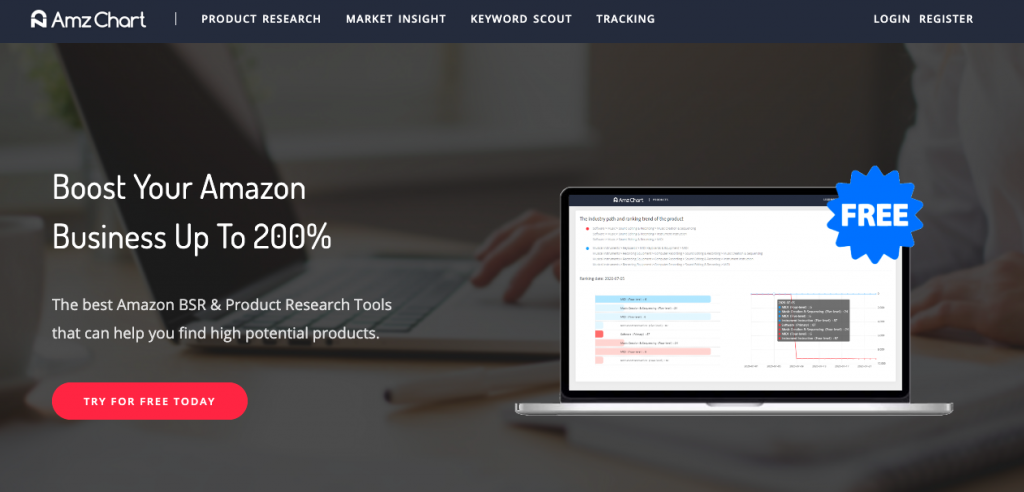 JungleScout & AmzChart Comparison
| | | |
| --- | --- | --- |
| | AmzChart | JungleScout |
| Product research | ✅ | ✅ |
| Chrome Extension | Coming | ✅ |
| Estimate Sales | ✅ | ✅ |
| Track Product | ✅ | ✅ |
| Supplier database | ❌ | ✅ |
| Amazon BSR products analytics | ✅ | ❌ |
| Amazon category path | ✅ | ❌ |
| Spy on your competition | ✅ | ✅ |
| Verify your niche or product idea | ✅ | ✅ |
| Historical Data | ✅ | ✅ |
| Market insight | ✅ | ❌ |
| Competitor inventory levels | ❌ | ✅ |
| PPC bids | ❌ | ✅ |
| Price | Free👍 | $19/$39/$49 per month👎 |
Like every kind of software, there are pros and cons. The advantage of any software is that it is always to update and constantly develop, so today's drawbacks do not have to burden you forever, but it is definitely to be aware of when making a purchase decision.
For Jungle Scout, the main advantage is that it is a comprehensive tool. The main disadvantage is that you have to pay for it. In contrast, AmzChart is more focused on selecting products on BSR data analysis and it also has other functions such as market insight, keyword research, and product tracking.
You can choose a tool that suits you to help you succeed on Amazon, and I hope this comparative analysis blog can be helpful to you!For more comparison reviews you can view affreborn - AmzChart v.s. Junglescout