How to Sell Books on Amazon – AmzChart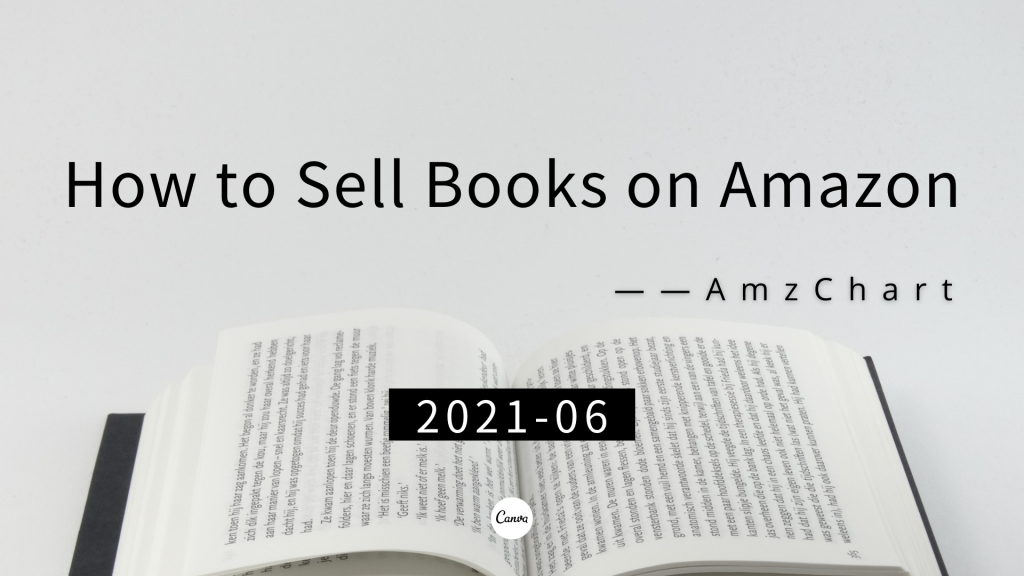 Let's go back 25 years to when Amazon officially launched its book e-commerce site and its founding team was still sorting books, finding shippers, and developing mall strategies in garages and on concrete floors.
In 1997, Amazon, which wanted to be "the biggest bookstore on earth," went public on NASDAQ. At that time, Amazon's competitors were mainly online bookstores, offline book suppliers and bookstores such as Barnes & Noble, Bertelsmann AsiaInvestments and other large specialty booksellers and media.
Books will still account for a large portion of Amazon's retail revenue until 2021. According to a study by eMarketer, about 62% of books, music and videos are purchased online! Whether you're an author or just want to clear out books you don't need, trust me, follow the below and you'll definitely make money.
1. 4 ways to make money selling books on Amazon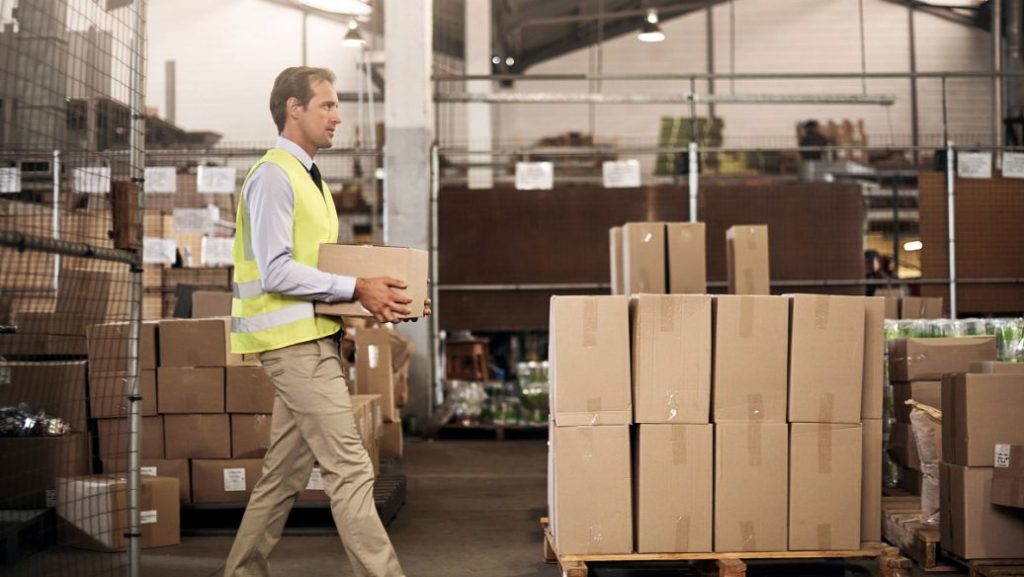 Selling used books, which may be books you don't use yourself, or books you've plucked back from the second-hand market in bulk.
Sell your own books, divided into two cases, self-publishing and find a professional publisher publishing, self-publishing recommended to go Kindle Direct Publishing (KDP) business, if it is a physical book, it is best to find a professional publisher cooperation, will solve a lot of trouble.
For professional publishers, you need an Amazon expert to interface with, ready to upload and promote your book. Maybe this article will be of limited help to you, so you can see if there are some details left out.
By becoming an agent, you can find professional book suppliers, which is a great business.
2. Look at our budget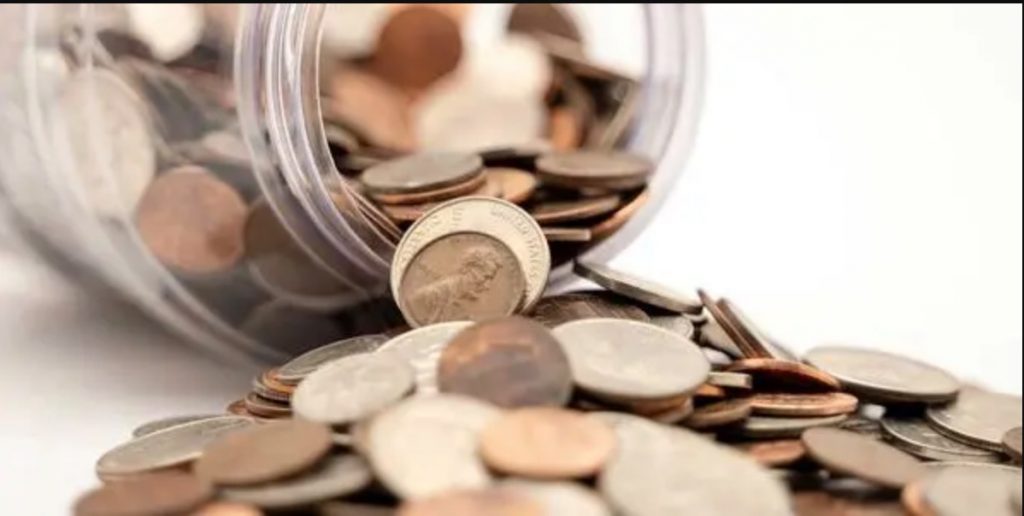 A very good news, the advantage of the book business is that it doesn't have to cost a lot. Assuming you have a small budget, you can start with a few books, which may cost as little as a dollar or two each. If you have more money to spend, then you can purchase more books to get started. This is only relevant to your pocketbook.
The only fixed cost to consider is actually your Amazon account fees.
15% book referral fee.
Transaction fee of $1.80 for all media items (including books).
0.99 per item (individual sellers) or $39.99 per month (professional sellers).
3. How to find books that make money
Many individual booksellers on Amazon started out selling their books. While this is a great way to make money quickly, it is a good way to start earning a steady income. You will need to purchase books in bulk, and most of these methods are used to purchase used books.
Before you start, you will need things. You will need a phone, a computer, an Amazon seller app, and AmzChart Tracking. You can use your phone's Amazon seller app to scan a book's ISBN, which will give you an estimate of the profit and FBA fees. With AmzChart Tracking, you can browse its historical prices and use its price drop alerts for better arbitrage.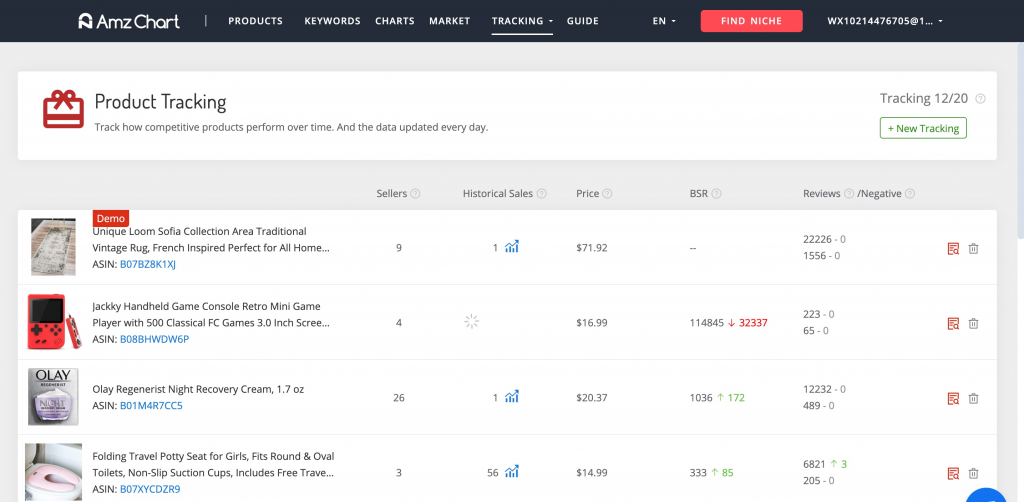 3.1 Now you can try the following four methods: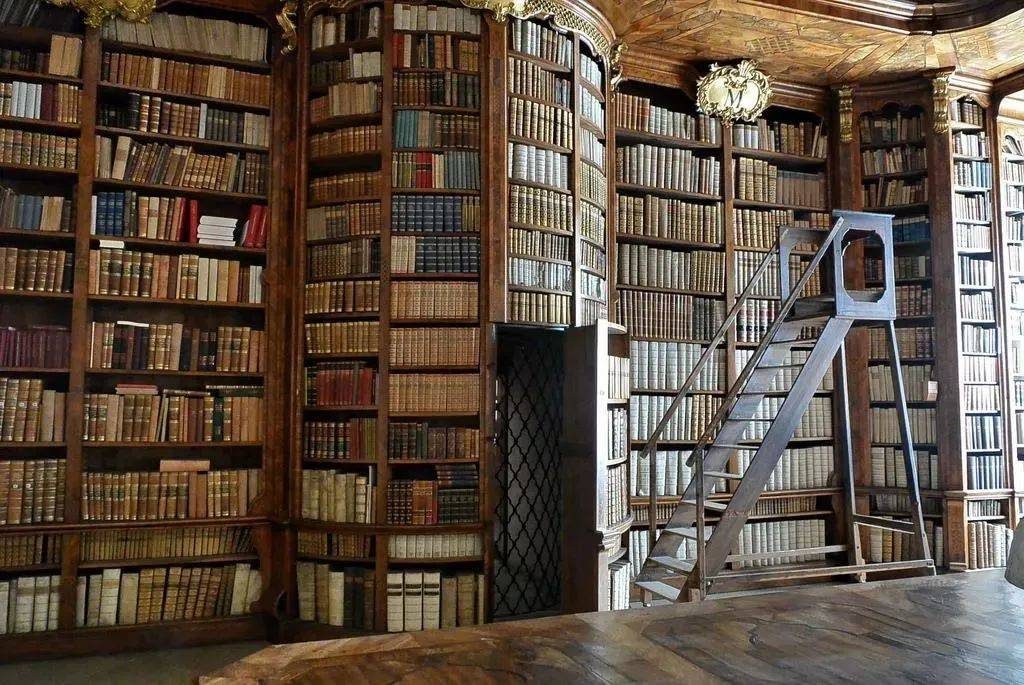 Used book sales events
These are usually run by local libraries or fundraising organizations. Book sales are a great way to buy a large number of books at a cheap price. Check the prices of books online before you buy. The bigger the profit, the better.
Online arbitrage - textbooks as a breakthrough
All you need to do is look for book deals online. craigslist, eBay and Facebook marketplaces are all good places to start. Choose a book that sells for a higher price on Amazon. Buy the book. Sell used books on Amazon. Keep an eye out for expensive textbooks sold by former students. These textbooks are usually expensive and are almost always needed once the university reopens.
Visit offline thrift stores and used bookstores
Thrift stores always have a lot of stuff. Used bookstores are no exception. With your phone and scanner in hand, check out every book that could potentially bring you a significant profit. It may take a while, but it's usually worth the effort.
Become a wholesale agent
This is pretty much the only way you can sell new books on Amazon. Buy a book in bulk. It doesn't matter where it comes from. When you buy in bulk, you may be able to get a better price for each book. You can sell more at a lower price and still be profitable by keeping your turnover high.
3.2 General people I do not tell him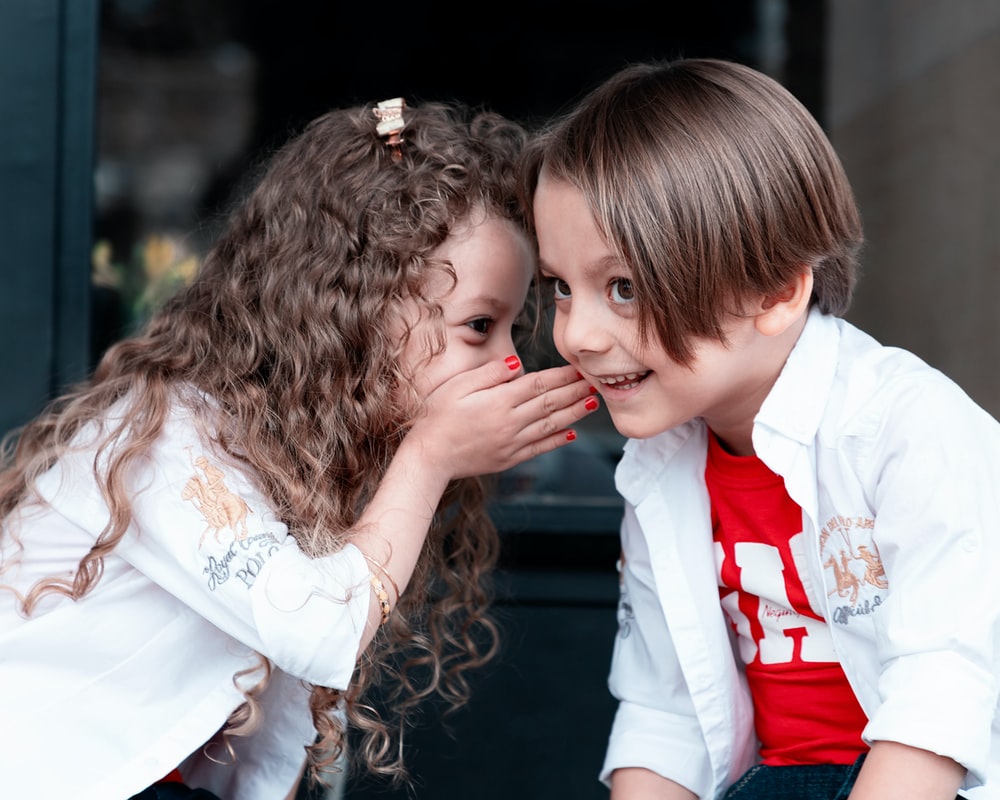 Seasonality is important
Just like any other product, book sales usually pick up in the fourth quarter. Books make great gifts, and you should make sure you have enough inventory ready to go during this period at Amazon.
Sell unique, vintage or collectible books on Amazon
Amazon may require you to get approval to sell collectible books. However, since they are emphasizing necessities during the COVID-19 pandemic, it seems they don't have time to approve anyone. In addition to getting approved, you have these hurdles to jump over. You must follow special listing guidelines.
If the book does not have an ISBN, JAN, or EAN to identify it, you will need to apply for a waiver to list it.
4. Start a business on Amazon
4.1 Create your Amazon account
There are 2 account types: Personal and Professional
To open a Pro account, click on any of the "Sign Up" buttons on the page. This account type is $39.99 per month. However, when you sell a book, you will not pay any additional fees to Amazon.
To open a personal seller account, scroll down and click on "Sign up as a personal seller". The account is free, but you will pay $0.99 to Amazon each time you sell a book.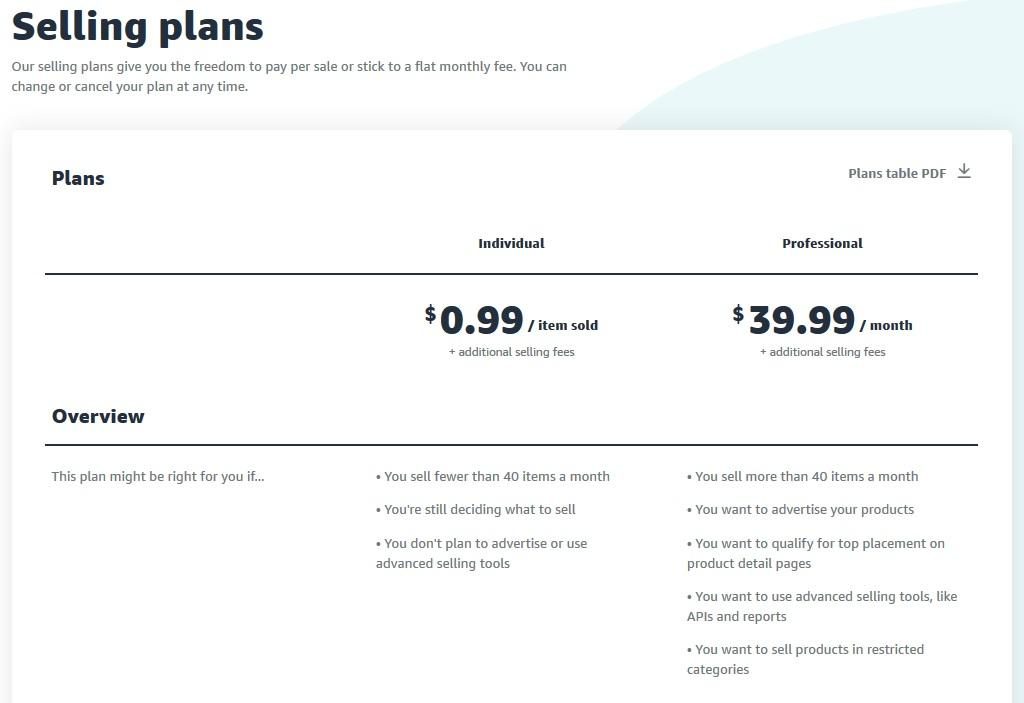 You can estimate how many books you will sell per month to decide which account is right for you. When sales will exceed 40, then a Pro account is more appropriate. Please note that you will need to have a valid credit card, phone number and your tax information ready in advance.
4.2 List your books on Amazon
Please enter the ISBN of the book in the Amazon search field.

Click on "Have one to sale".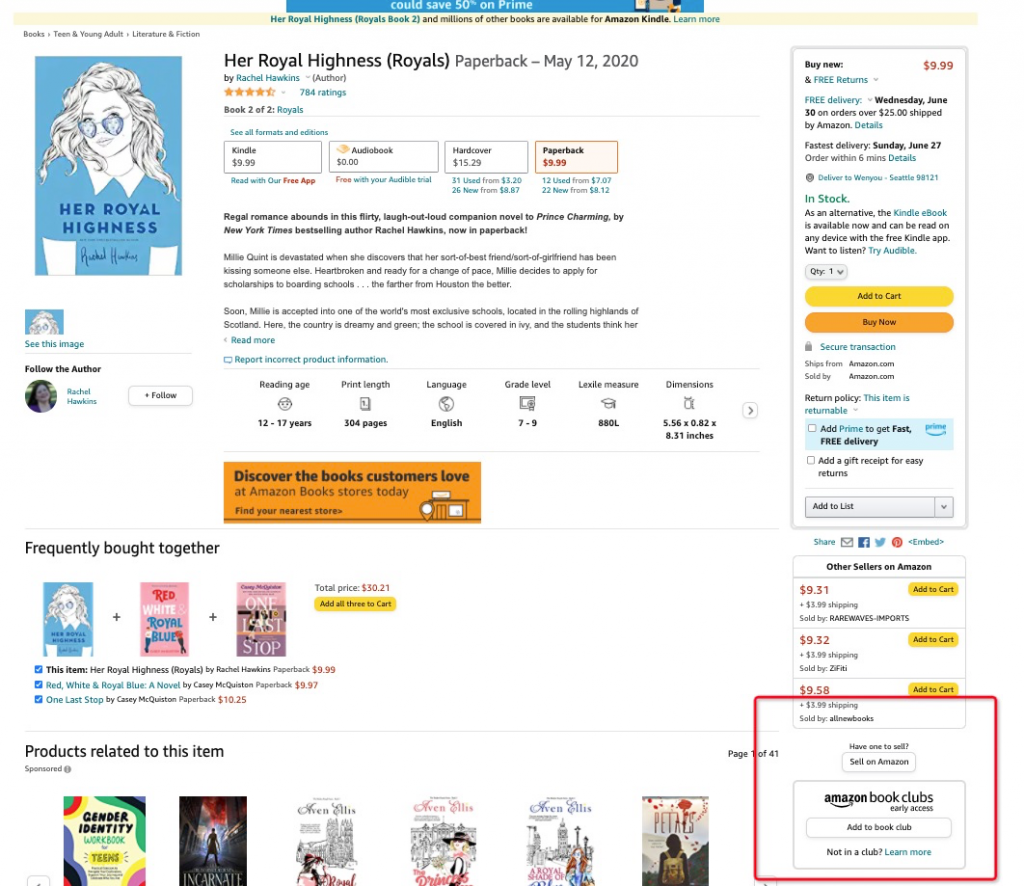 Next, you will be asked to set the price of the book, the number of copies you are selling, and the condition of the book.
SKU: This will be the code for the book. You can enter the code yourself or leave it blank. If you do not populate this field, Amazon will generate a random SKU for your book.
Price: This is self-explanatory. Amazon has a handy button that allows you to match the lowest price.
Quantity: The default quantity is one unit. You can change the quantity based on the number of books to be sold.
Condition: Amazon has five categories based on the condition of the book. They are "New", "Like New", "Very Good", "Good" and "Acceptable". As with any other product, only new books can win a Buy Box.
Delivery method: You can enter your preferred delivery method here. As with any other product, you can choose to fulfill your order yourself through FBM (Fulfillment by Merchant), or you can have Amazon take care of the delivery using FBA (Fulfillment by Amazon).
5. Running your business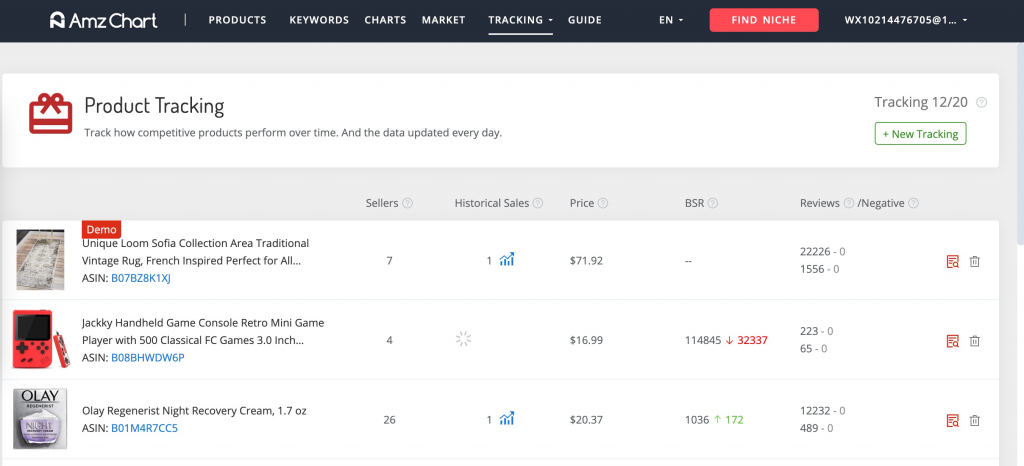 Once your listings are live, using AmzChart monitor your sales to see which books are selling and which are not. If certain books aren't moving, you may need to adjust your prices. Remember, the lower your price, the better your chances of winning Buybox. This means that when someone clicks the buy button, its your book that they are buying directly.
Doing well in advertising
Whether we can make more users find us in Amazon, a key data is BSR ranking, a good Listing description, keyword advertising can improve the BSR ranking, the relevant operating techniques can be in the Amazon forum to continue to deep plow, learn, try and output.
Providing excellent customer service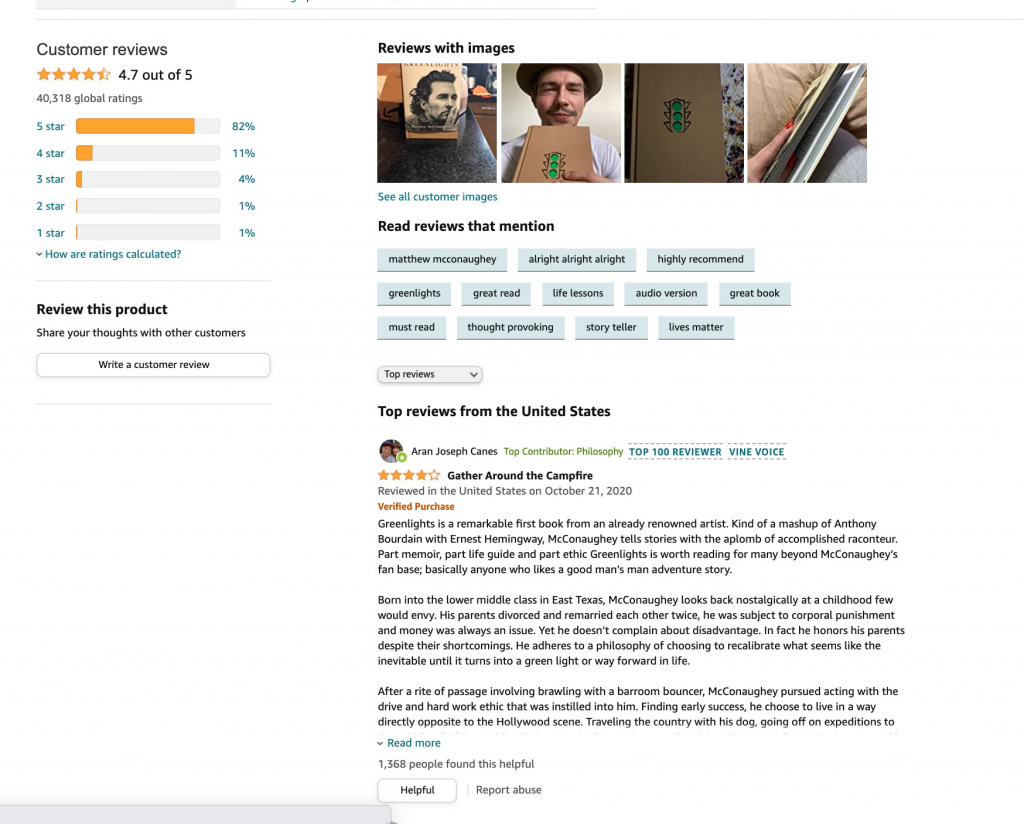 Response within 24 hours
Care About Reviews: You can see your book packaging problems, be careful to eliminate the user's bad reviews in a timely manner, it is good for your BSR ranking.
Pay attention to your packaging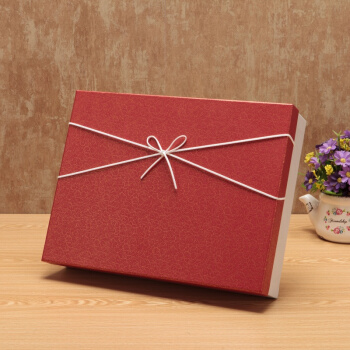 You can pack a book in many different ways. Remember, consider the cost while keeping the book protected in transit, and the user refund will not pay for itself! Carefully protect the corners, edges, and dust jackets of valuable books. A book sandwich (a book secured between two larger flat pieces of cardboard) or a book roll (a book wrapped in a larger piece of cardboard) protects the corners and edges from most impacts. Additional cardboard on all four sides of the book, or at least the top and bottom, provides protection in these vulnerable areas.
Analyze Your Costs and Profits
Consider your shipping costs, packaging costs, book costs, some refunds and tax issues. You can see sales data in Amazon Seller Central, which can be exported down daily and analyzed weekly.
Adjustment of books
- Get to know the best-selling genres and categories. Not all books are created equal, and the top-selling categories on Amazon are:
Memoirs and Biographies
Self-Help
Religion and Spirituality
Health, Fitness & Dieting
Politics & Social Sciences
6.Finally
Amazon has come a long way from being an online bookstore to a retail giant. However, books remain an important source of revenue for millions of third-party sellers on Amazon and platforms. If you need a side hustle, or to promote your own books, then there is no better way to sell books on Amazon. If you have any questions, please feel free to leave a message in the customer service system. With AmzChart, you can achieve more than just the book business, more businesses are waiting for you to explore.