What is Amazon FBM & How to Sell on It?
No doubt, excelling on Amazon is a challenging task. Millions of retailers on a single marketplace make it most competitive and complex. To ensure your success, you must understand how to set up Amazon business and how it works correctly for you.
For the sellers, one of the most critical steps in Amazon is to fulfill their orders. Amazon offers two methods for this: FBM (Fulfillment by Merchant) and FBA (Fulfillment by Amazon). This article will give you a helicopter view of everything about Amazon FBM. So, let's dive into this!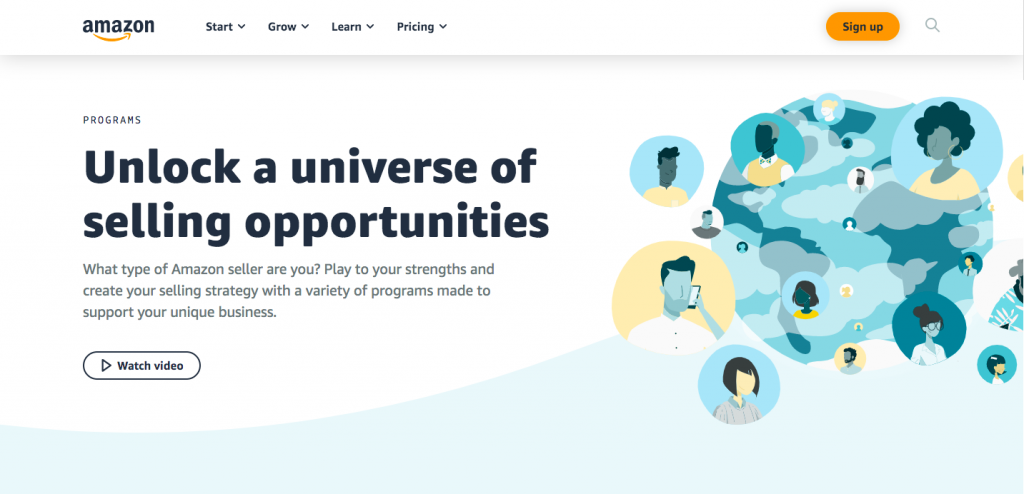 What is Amazon FBM? How does it work?
Amazon FBM stands for Fulfillment by Merchant, which is when sellers control everything by themselves instead of relying on Amazon. They upload their listings of products and are accountable for the fulfillment of orders. From purchasing to shipping and to receiving, they have complete control over everything.
Furthermore, in this process, instead of paying service fees to Amazon, sellers use their resources to ship the products directly to the buyer. After receiving an order, the merchant is responsible for delivering it to the customer's address. They need to find some reliable and affordable delivery partners.
Make sure to notice that FBM shipping should be less than FBA fees; otherwise, it will affect your business negatively. They can either manage orders directly or through using any third-party services. Merchant is responsible for inventory storage, handling returns, order fulfillment, and customer service. Usually, the only method offered to the new sellers is FBM, as FBA requires some verification that needs time.
What is the difference between Amazon FBM and FBA?
FBM and FBA models are highly different from each other, and the one that is suitable for you depends on your business's size, product types, and goals. The primary difference between Amazon FBM and FBA is that in the former, the merchant holds the accountability of orders, while in the latter one, Amazon deals with everything.
In FBA, all your products will be in the Amazon warehouse, and the company will fulfill the order himself. Amazon handles shipping, returns, and customer service. Although the sellers pay fees for storing their products and for the fulfillment of orders, this model helps a lot in growing the business. FBA sellers reach more customers and stand out from the competition as they have better shipping options worldwide. However, the model is costly as they have to pay storage fees.
On the other hand, in the FBM model, the sellers will use their own operational process and logistics to proceed with their orders. Instead of storing their products in Amazon warehouses, they have their inventory in their own or third-party warehouse. It makes sense for the items that have less turnover, are not being sold in large volumes, or are heavy. Moreover, this method is suitable for small businesses that are just starting as they might be unable to pay FBA fees.
What are the advantages and disadvantages of Amazon FBM?
Amazon FBM Advantages:
Complete Control Over Your Business
With Amazon FBM, the sellers will have complete control over their business. They would be storing, packing, and shipping themselves, which allows them to handle the stock levels. Without worrying about the extra shipping charges, they can increase the inventory. By managing profits, admin, inventory, and customer services, they will have a clear idea about business growth.
Less Fees
If the product has fewer sales and the merchant is following FBA, Amazon will charge extra storage fees to hold the products for a longer time. As an FBM seller, you don't have to face this issue as it will skip the storage fees and fulfillment fees.
Greater Profits
Although it's not a strict fact, but with no FBA fees, sellers may have slightly higher margins. They need to calculate all their stats carefully and offer the best prices for the products, and this may help improve profit margin. It will save storage and fulfillment fees; however, the FBM model drives fewer sales.
Avoid FBA Requirements
With Amazon FBA, many of the tasks will be outsourced, but the sellers have to stick to the strict rules and regulations of FBA. While in FBM, they have their own standards and just have to pay attention to shipping appropriately.
Dealing directly with the customers
By dealing with the customers, sellers will have a good idea about the customer's requirements and help in gaining valuable feedback. Though it seems a difficult task, but the feedback will help you in growing your brand.
Amazon FBM Disadvantages
Time Consuming Process
FBM sellers dedicate many hours every week to this, as the process isn't automated. Pick, pack, and ship require a lot of time, and all the responsibility is on their shoulders. Whether it is holidays or weekends, Amazon won't entertain.
Not Eligible For Amazon Prime
FBM merchants can not earn Amazon Prime badges. Prime helps increase sales drastically, but unfortunately, with Amazon FBM, they cannot utilize this opportunity.
Higher Shipping Costs
FBM sellers won't be paying storage or fulfillment fees, but they have to pay shipping fees and their own storage expenses. Dealing with the right carrier service is the only way to minimize it.
How to Sell on Amazon FBM?
1. Product research
Let's discuss in detail that how you can sell on Amazon with FBM!
We can deny the importance of product research. Only the right product is going to yield massive profit for you. Out of hundreds of tools used in product research, one of the industry's leading tools is AmzChart. Sellers trust this because it has helped a lot in increasing their revenues drastically.
AmzChart captures data and analyses the stats of all products and provides you a deep analysis of every item. With this, you can get the latest BSR product details, hundreds of custom-set filters, BSR comparison, price analysis, niche analysis, and much more. It also offers you personalized settings, in which you can filter according to your preferences.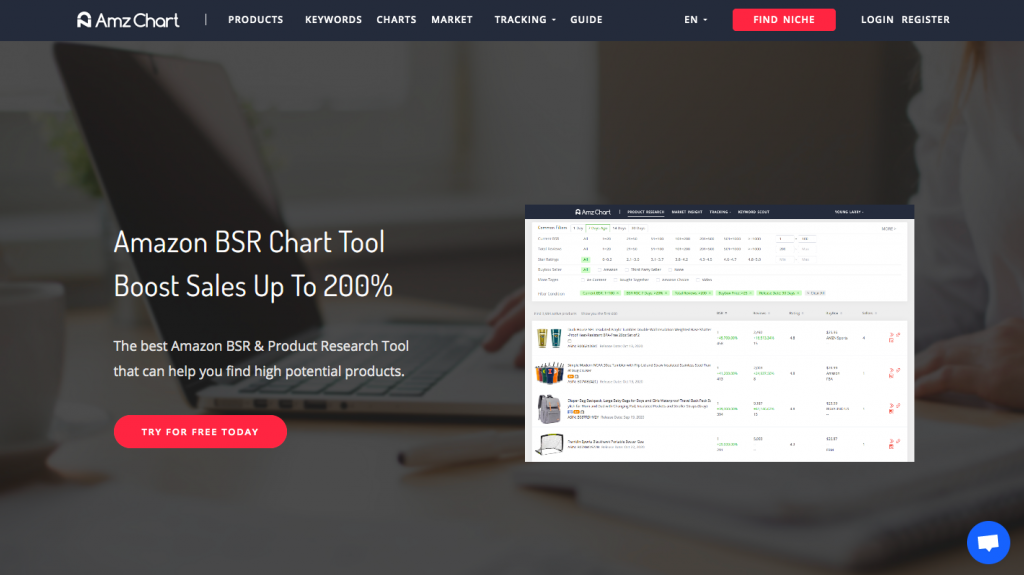 Follow these essential tips to hunt the right product:
Check out the number of reviews of your competitors; if it is less than 30, this indicates that it is easy to compete.
Calculate your profit margin carefully while considering all your costs.
Find out more profitable niches instead of seasonal products.
Don't go for the product with a price of more than $50
2. Identify Amazon Marketplaces
Before diving into the Amazon business, every seller must have an idea about all Amazon marketplaces and choose the one that is more favorable for him. The different Amazon marketplaces are:
Amazon.com(United States)- Very competitive but have a huge market of buyers, so sellers can effortlessly become a national seller. Products will reach a large audience and are worth efforts.
Amazon.co.uk (United Kingdom)- A runner-up marketplace! Every seller selling successfully on .com must choose this as a second option. However, it has lots of competitive sellers, but the proportions of buyers are also high.
Amazon.com.au (Australia)- Low level of competition as this marketplace is new. Best for the sellers who are looking for another market of English-speaking people. A small population compared to other countries could be a hindrance to great success.
Amazon.ca(Canada)- Recommended for the sellers who are already selling on .com. Online sales are less in Canada, but it's improving day by day. Moreover, less competition makes ranking much easier for a strategic seller.
Amazon.com.mx (Mexico)- A minimal population is English-speaking, so only viable for the seller who can translate his listings. Suitable for the sellers who have already marked their names in Canada and the US.
Amazon.jp (Japan)- Consumer culture is more or less similar to UK and US so that sellers can replicate their products. The only major barrier is language, as the population is non-English speaking.
Amazon.de (Germany)- Biggest European market, even bigger than the UK. Less competition and more sales keep on increasing the revenue of sellers.
Amazon. cn (China)- Getting successful is challenging because of strict legal conditions.
3. Determine the business model
After product research and analysis of market place, the next step is to decide the business model that suits your Amazon FBM business. Amazon offers sellers different business models, and the selection of the best one is based on the category of product, time, budget, and most importantly, seller's investment. The most common models are:
Private Label
In this model, the seller sell his products under his own brand name. After deciding on the product, the seller contacts a manufacturer directly. He makes products in bulk amount under your brand name; more than 50% of the Amazon merchants follow this model.
Wholesale
This method involves purchasing another company's branded products in bulk and then distributing it to other consumers and retailers.
Dropshipping
Sellers sell and promote the products of another supplier. In dropshipping seller isn't responsible for inventory and shipment; the product manufacturer does all the processing.
Retail Arbitrage
Reselling is when a seller purchases discount products from the retail store or other online sites and then sell them on Amazon at higher prices. Sellers in this model take the benefit of market inefficiencies.
4. Choose FBM/FBA
After selecting the business model, now the seller has to decide whether he is going to follow Amazon FBM or FBA.
When Should Seller Choose FBM?
Sellers should choose FBM if they have:
Less margin
Heavier items
Exclusive products
Slow inventory turnover
Excellent customer service practice
When Should Seller Choose FBA?
Sellers should choose FBA if they have:
High-volume sales
Small and lightweight products
Ready to drop the profit margin to the lowest possible
High budget
Inventory turns over quickly
5. Create a seller account
The next step is to register yourself as a seller on Amazon. Before creating the account, the essential information required is:
Legal business name and contact information
Company's email address
Internationally chargeable credit card
Bank account information
A valid billing address
A phone number that is within your access during registration
Tax identity information
For getting registered on Amazon, you need to follow the following steps:
Go to https://sell.amazon.com/sell.html and sign up yourself as an Amazon seller. (Decide at this stage whether you are setting an individual seller account or professional).
If your account is personal, then just put your name and tax information. However, for the business account, stick with the name and information of your business.
Set up your business name, phone number, credit card number, and tax information.
Now add your billing method, make sure that your card is internationally chargeable.
The next step is to give a tax interview, in which the seller will be asked whether he is a sole proprietor or a business.
The last step is to add information about your products.
The seller central dashboard is ready to explore!
6. Products On The Shelves
To keep the products on the shelves, follow these primary step, and boom in your Amazon business:
Whether you are uploading a single product or a bundle of products, you need to get UPC for all products. It is a unique code that is assigned to every product to make it different from others.
Now measure the complete dimensions of your product. Publishing the item's weight and size is very important in uploading the listing.
Take high-quality premium photographs of your product. Images play an important role in ranking so take this step seriously.
Write engaging and optimized listing content, and this will help buyers to find out your product. Also, make sure to add the product in the correct category.
Summary: Which situation is more suitable for FBM or FBA?
There isn't any specific formula that will tell you that which is more suitable, FBM or FBA? It entirely depends on you and your business needs. Amazon FBM seems like hard work, but it pays off as it has lots of benefits. It is best for the small scaling businesses and gives better control on business. Moreover, in the FBM model, your reputation is in your hands, so you must ship all products on time.
On the other side, FBA is for high volume and offer seller lots of perks. The perks are attractive, but they come with fees. So, both programs have their own benefits, choose according to your business.