Amazon Best Seller Graphics Card: Latest Shopping Guide
When we talk about the Amazon Best Seller Graphics Card, we should know what is a graphics card at first.
A graphics card is a type of computer hardware that is used to produce the image you see on the monitor. The graphics card is responsible for rendering the image to the display, and it achieves the rendering by converting the data into a signal that the display can understand.
The better your graphics card, the smoother the image that can be generated. For gamers and video editors, this is very important. For users branching out into gaming or video editing, a discrete graphics card is usually needed to speed up the image processing time. Without this, the user may find their game lagging or jittering at crucial points. Graphics cards are not just useful for gamers, discrete graphics cards can also greatly help users of photo and video editing programs, as they will increase the speed of image rendering and help users of HD screens.
So how do you pick a graphics card quickly? This blog is about Amazon best seller graphics card's latest shopping guide. Let's see together!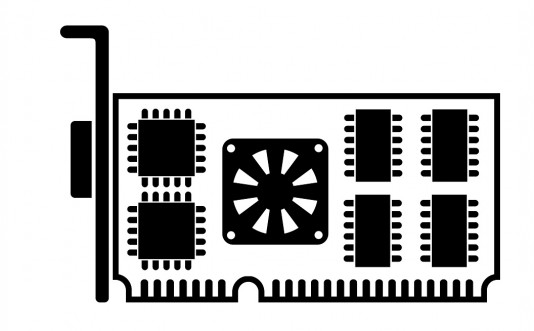 How to use AmzChart to find graphics card products?
At first, you can enter a keyword in the search box on the Product Research page in AmzChart, such as "graphics card".

You can also use the keyword analysis tool in AmzChart to find the right keywords for a more precise product searching.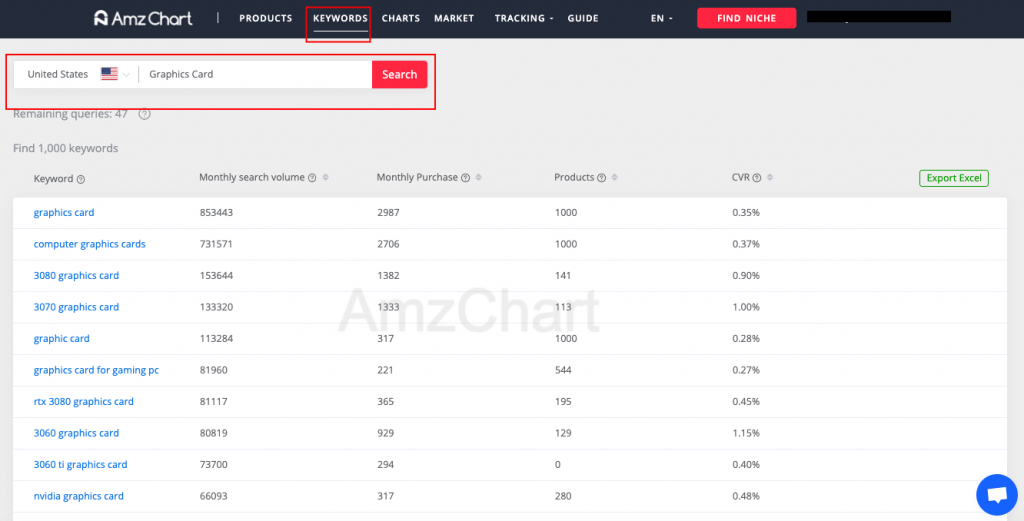 And then you can click on the "More" button on the right side of the "Filter Bar" to customize the filters. AmzChart has more than 20 filtering criteria and 400 selection ideas, providing you with a different perspective on Amazon selection. You can appropriately select the "graphic card" filtering criteria.
Finally, sort the BSR in ascending order to see the best-selling ranking.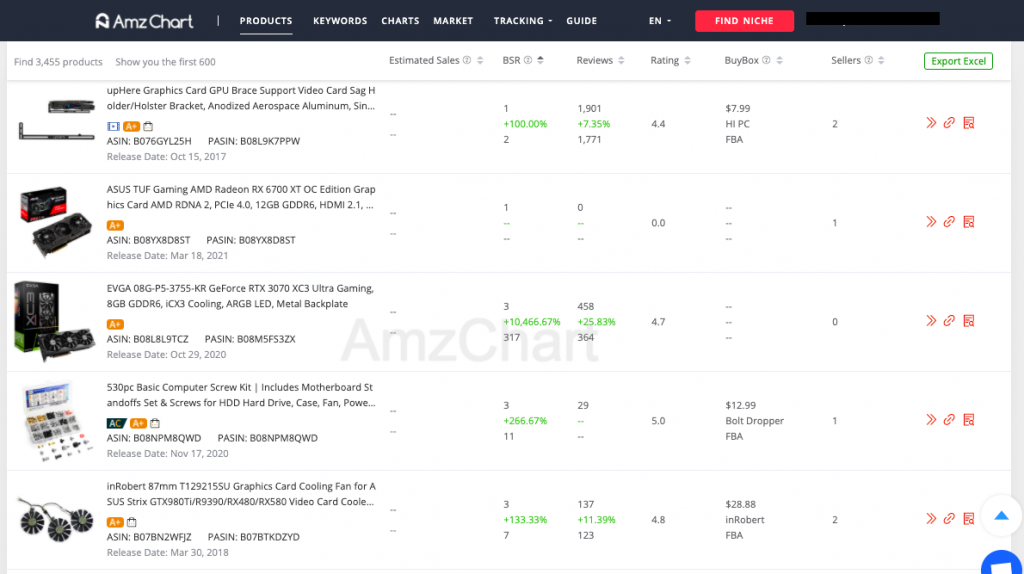 Five best-selling graphics cards introduction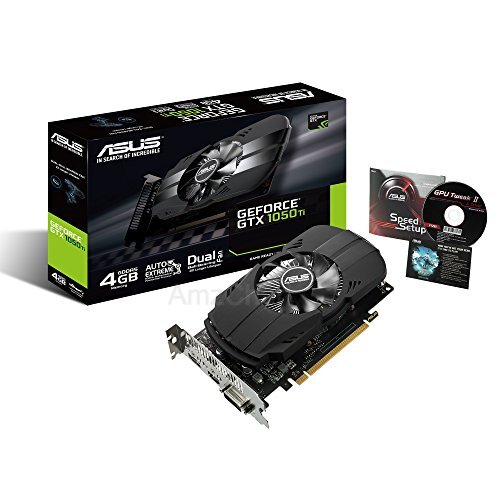 New Nvidia pascal architecture delivers improved performance and power efficiency
Classic and modern games at 1080p @ 60 fps
Fast, smooth, power-efficient gaming experiences; Memory clock: 7008 MHz
Plug and play design require no PCIe power connectors for an easy graphics upgrade.Resolution:Digital Max Resolution:7680x4320
Phoenix double ball bearing cooling fan provides superior airflow with 2x longer lifespan; Cuda core: 768
Auto extreme technology delivers premium quality and reliability with aerospace-grade super alloy power ii components to run faster and last longer than reference
Gpu tweak II makes monitoring performance and streaming easier than ever, featuring game booster and split Gamecaster, all via an intuitive interface
Besides the most basic dimensions, you can also see the industry path and ranking trend of the product, as well as the growing trend of reviews on the product details page.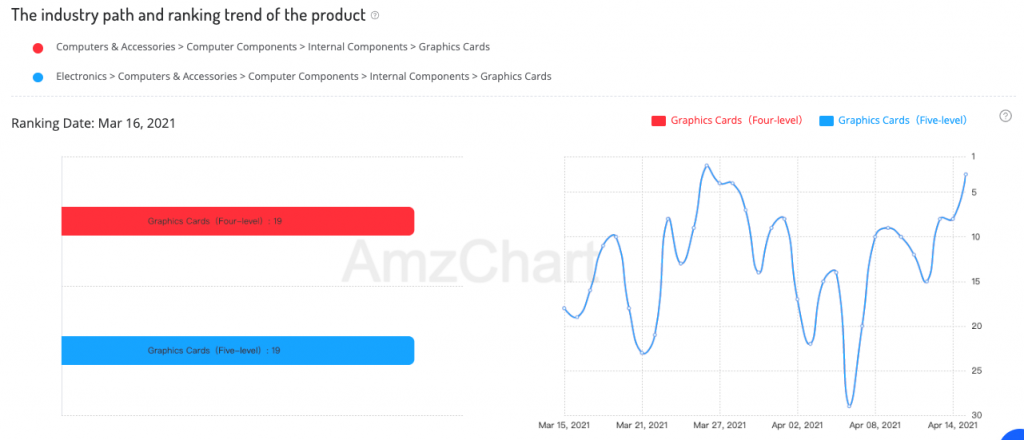 In addition, you can also see trends in different dimensions including Buybox price, Review trend, Rating trend, Positive, Negative rating, Q&A trend, and Sales trend. Just click the one you want to check, you can access different data tendencies.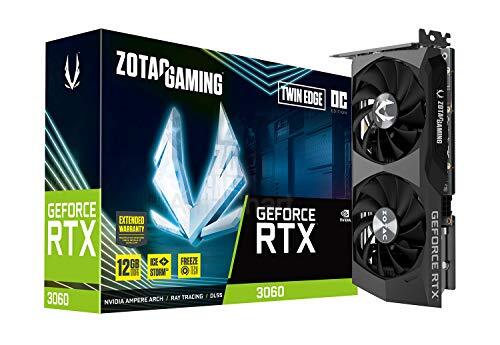 NVIDIA Ampere architecture, 2nd Gen Ray Tracing Cores, 3rd Gen Tensor Cores
12GB 192-bit GDDR6, 15 Gbps, PCIE 4.0; Boost Clock 1807 MHz
IceStorm 2.0 Cooling, Active Fan Control, Freeze Fan Stop, Metal Backplate
8K Ready, 4 Display Ready, HDCP 2.3, VR Ready
3 x DisplayPort 1.4a, 1 x HDMI 2.1, DirectX 12 Ultimate, Vulkan RT API, OpenGL 4.6
If you want to know other details or information about this graphics card, you can click on the title to jump to the product details page to have a look.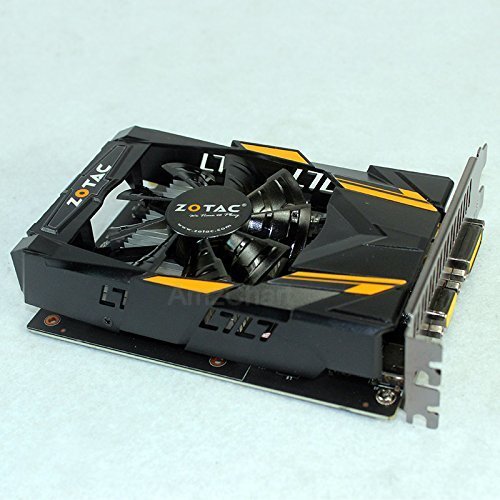 Chipset GPU: GT730
Memory: 1024MB
Core Speed: 902 MHz
Memory Speed: 5010 MHz GDDR5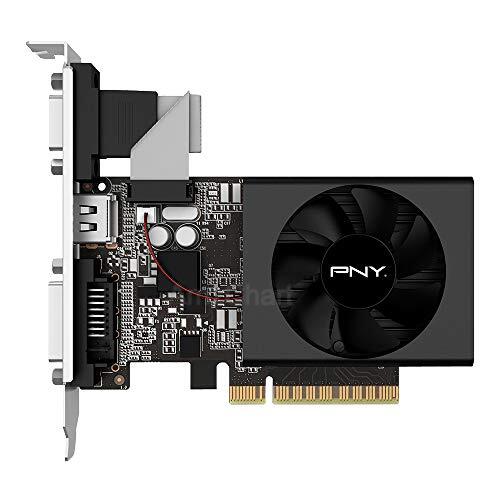 With a 954MHz core clock speed to help meet the needs of demanding games.
2GB DDR3 (64-bit) on-board memory, plus 192 CUDA processing cores and up to 5GB/sec of memory bandwidth provide the memory needed to create striking visual realism.
PCI Express 3.0 interface - Offers compatibility with a range of systems. Also includes VGA, Dual-link DVI-D, and HDMI outputs for expanded connectivity.
NVIDIA GeForce Experience - The easiest way to optimize your games and keep your drivers up to date, The GeForce Experience application automatically notifies you of new driver releases from NVIDIA.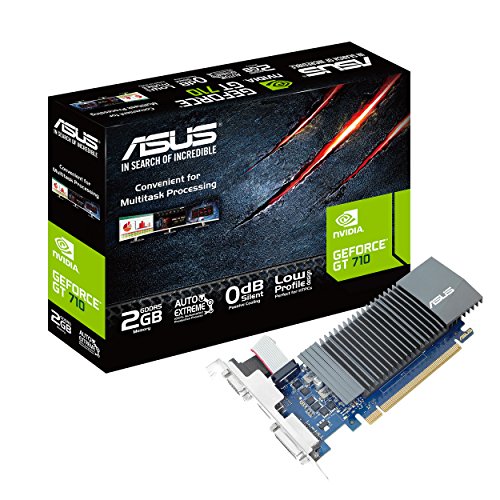 Asus exclusive heat sink design with passive cooling ensures quiet HTPC and multimedia operation
Auto extreme manufacturing technology delivers premium quality and reliability with aerospace-grade super alloy power ii components
Optimal for multi-tasking with three outputs for multi-display support
Gpu tweak II makes monitoring performance easier than ever, featuring game booster and split Gamecaster, all via an intuitive interface
Fully supports dx12 on Microsoft windows 10
Form factor: Low profile
Final words
If you want to keep abreast of Amazon's latest product trends, you can follow AmzChart's Amazon BSR chart. Sellers who want to investigate new products can try the Amazon sales rank chart where AmzChart provides you with rankings that include best sellers, new releases, movers & shakers.