10 Amazon Best-Selling Graphics Cards – AmzChart
10 Amazon
Best-Selling
Graphics Cards
In the past 2020, the graphics card market has a clear rhythm.
In the first half of the year, due to the epidemic situation, all industries have been impacted to varying degrees, including the graphics card manufacturers;
In the second half of the year, since September, with the launch of NVIDIA and AMD graphics cards, several new cards have been released every month, bringing wave after wave of blockbusters to users.
Today, let's use AmzChart to find 10 Amazon best-selling graphics cards.
Enter 'Graphics card' in the search box;
Select category in 'More:
Computers & Accessories > Computer Components > Internal Components > Graphics Cards;
Sort BSR in ascending order.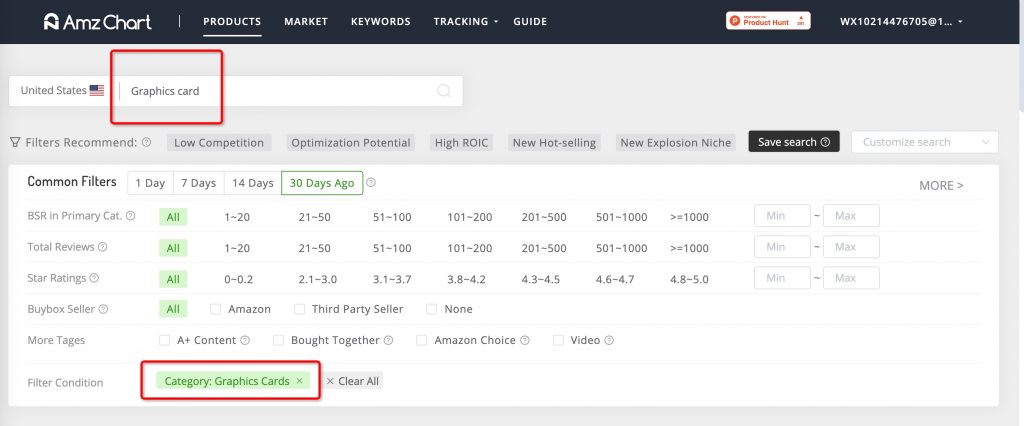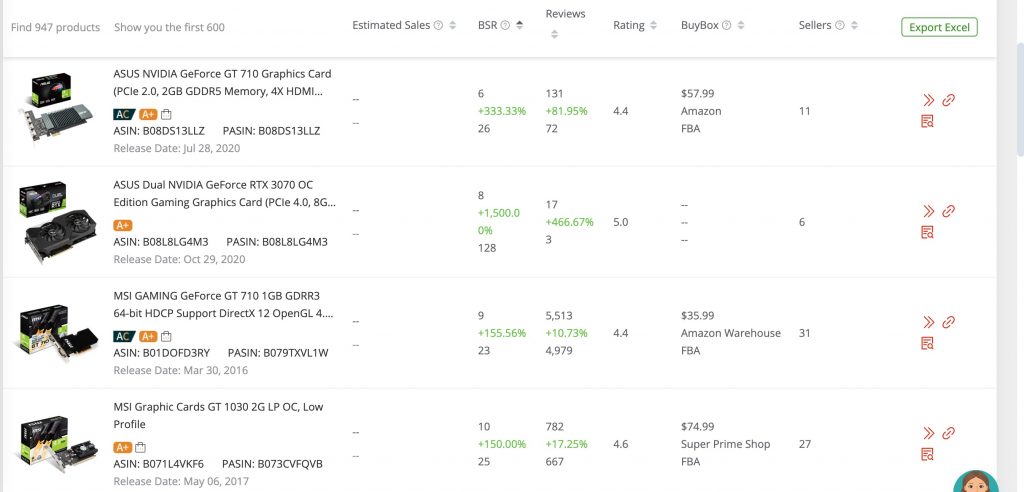 What are the 10 Amazon Best-Selling Graphics Card?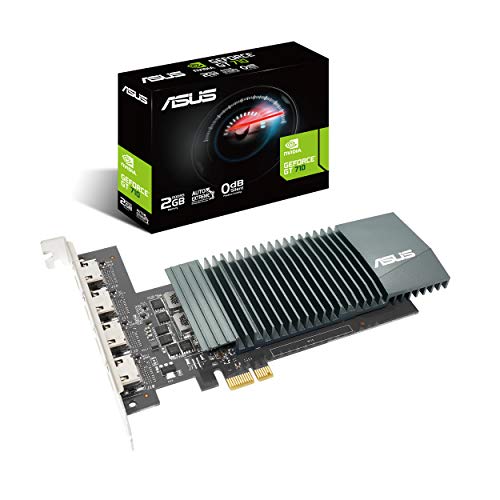 The main market of GT 710 is still in the OEM brand machine. The 'discrete graphics card' is always better than the 'integrated graphics card'. On the other hand, you can also consider upgrading the old platform. At least it is still very good for playing casual games and watching movies. Cool, and the power consumption is very low, most products are passive and silent heat dissipation.
We can see on the AmzChart that its price is only $57.99. This price-performance ratio is no different from the light demand users. This is the reason why the old graphics card can perform so well on Amazon.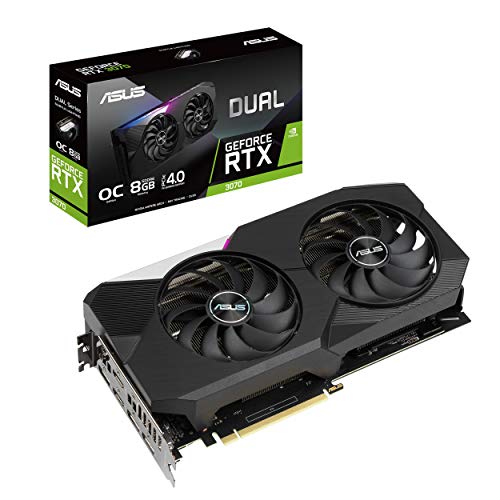 ASUS GeForce RTX 3070 graphics cards are designed with high-quality SAPII super alloy power supply design, which can easily provide hundreds of watts of power within nanoseconds, enhancing durability and efficiency. The super alloy power supply components are all welded to the PCB using an automated manufacturing process. This technology can eliminate human error in production.
We can see on the AmzChart that the 3070 graphics card has been sold out, making many players hungry. We don't know if this is a marketing tool or insufficient capacity.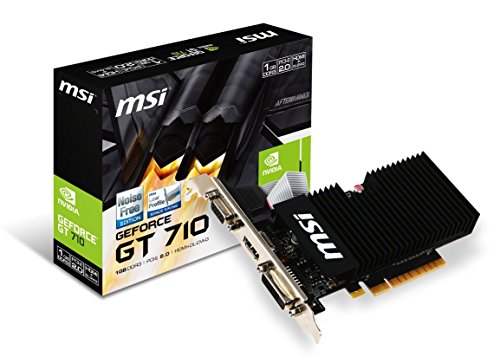 MSI GT 710 graphics card is based on GK208 Kepler core, 28nm process, no auxiliary power supply and only 19W TDP. The core frequency is 954MHz, BOOST dynamic acceleration is not supported, and the memory frequency is 1600MHz. The bus interface adopts PCI-Express2.0 (x8), supports three-way output, HDMI also supports 4K ultra high definition.
We can see on AmzChart that its price is only $35.99 US dollars, with a total of 5513 reviews, which is enough to see how popular the graphics card is.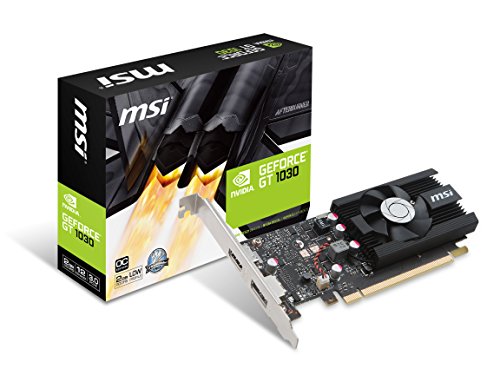 GeForce GT 1030 series entry-level graphics cards, in office applications, HTML5 web browsing, Photoshop image processing, 3D online games have excellent performance. MSI GeForce GT 1030 series graphics cards can provide a smoother entertainment experience and higher work efficiency, it is an indispensable equipment for office light entertainment users.
We can see on AmzChart that the high praise rate of 91% is enough to show that it is worth having.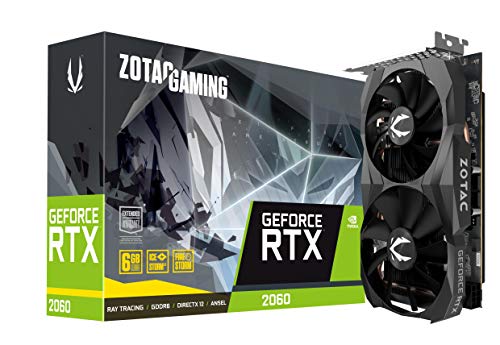 The front uses a combination of silver and black, which is very textured , and the frosted and mirrored design is very beautiful. There is also a small RGB fan on the back of the graphics card, which means that this graphics card has more heat dissipation with four fans than conventional graphics cards.
We can see on AmzChart that , from the end of December to January, the BSR ranking rose rapidly, the same as the 30 series, and they were all sold out.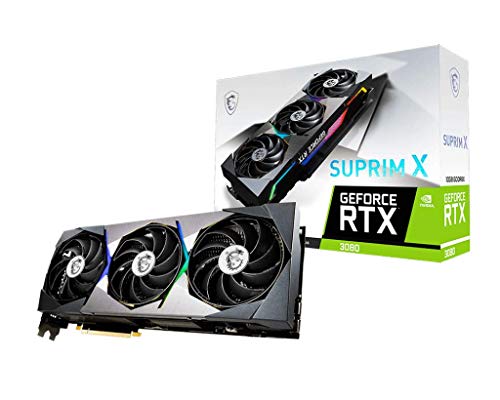 MSI's iconic Magic Dragon series once again brings more powerful, quieter, and more beautiful graphics cards; powerful performance and quiet experience allow players to enjoy the game world, and high-level light shows make players who own the magic dragon walk. At the forefront of personality and coolness. The game performance at high resolution is much better than RTX20 and below
We can see only 5 good reviews on AmzChart, and the star rating is only 3.4. The user experience of this product is not good.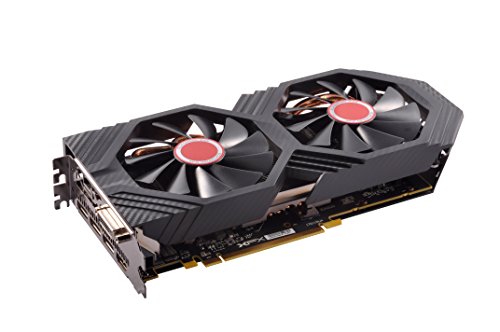 In the past few years, the RX 580 graphics card can be said to be a classic generation of AMD graphics cards. It was released in April 2017 with 2304 stream processors, core base/acceleration frequency reached 1257/1340MHz.
We can see on AmzChart that the ranking has always been in the top 30 or so. It is rare that a graphics card that has been released for 3 years has such a performance.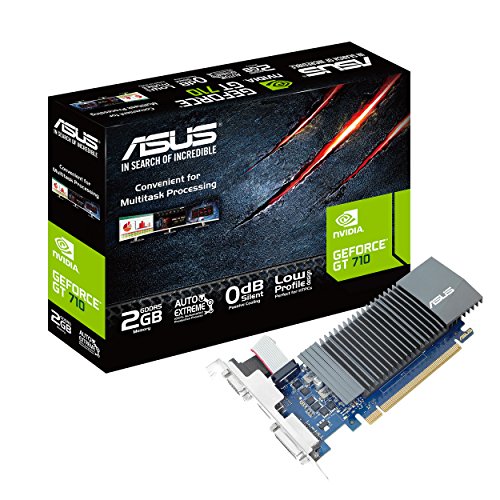 Asus GeForce GT 710 uses a new PCB and modern display output settings are adopted, but only supports 3840×2160@60Hz output of 1 monitor. It adopts a small and silent fanless design, the interface is a unique PCIe x1 (compatible with slots of other lengths), and four HDMI outputs are provided on the back panel
We have seen this on this list for the third time,We can see on AmzChart that there are 19 merchants selling at the same time, I I want to know what is the charm of this classic graphics card worthy of the players so favor.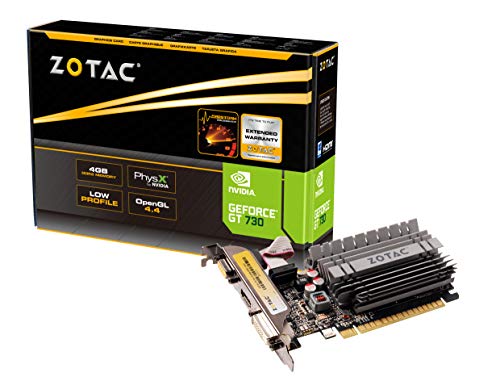 The most prominent example of GeForce GT 730 as "non-gaming equipment" is that it can use general-purpose computing power to accelerate a large number of applications and office software, including the famous image processing software PhotoShop. After switching, the PhotoShop software will call the graphics card to perform image processing and operation related acceleration.
We can see on AmzChart that the product that surprised the editor has only a 4% negative rate, 424 questions and answers, and a star rating of 4.7.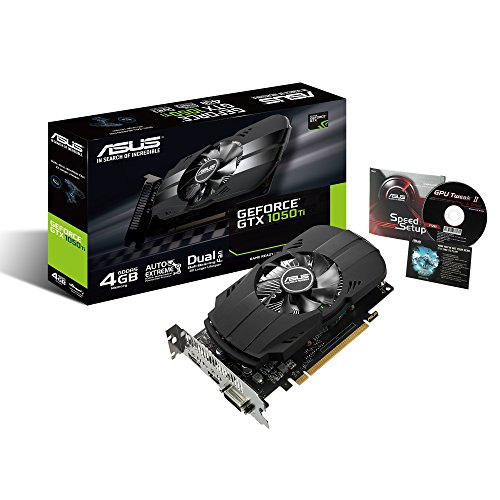 GTX 1050 Ti uses a brand-new Pascal architecture, 14nm process, 768 stream processors, 128bits video memory bandwidth, basic frequency of 1493MHz, and can be accelerated to 1620MHz. In the past, gaming graphics cards have always been much worse than desktop-level performance.
We can see on AmzChart that the product is priced at $89.99, and the size reaches 10.24 x 6.29 x 2.28,
With the release of 30 series graphics cards, this product has a slightly lower cost performance.
Through this 10 Amazon Best-Selling Graphics Cards, which can help you to learn more about the graphics card situation and the market.
If you want to unlock more graphics card details. Go to AmzChart to experience it.