How to Sell Digital Products on Amazon? (Definitive Guide in 2020)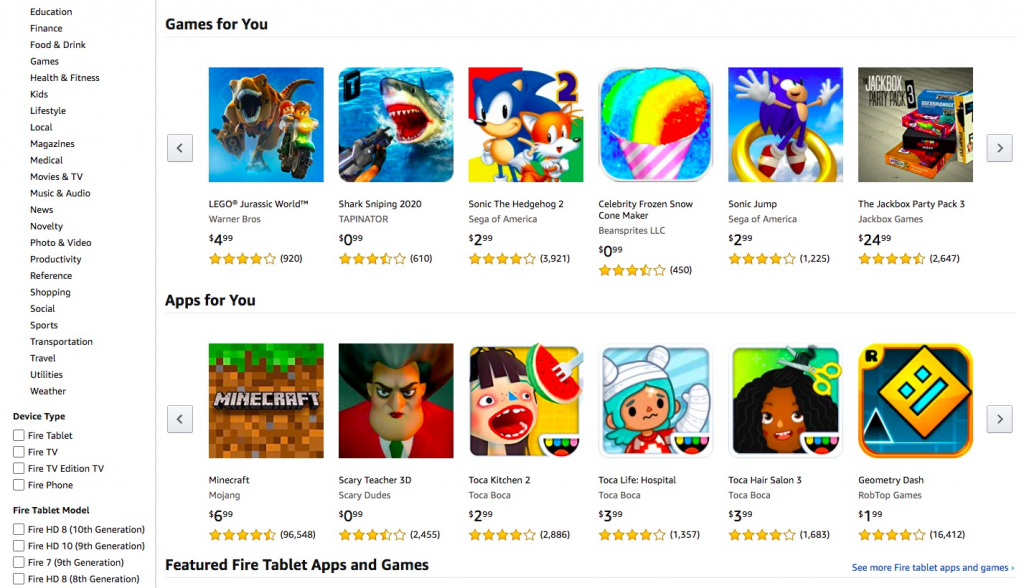 Do you have some new books or novels to publish? Or do you have some apps and games you developed? Or maybe you are a singer who has created a record? Or maybe you are a designer who can design Tshirt with creativity?
As one of the largest online marketplaces, selling on Amazon has always been a good idea. Even if you are a freelance creator, you can also find first-line business opportunities on Amazon to make extra cash. You just to make sure that everything you created can exist entirely in electronic form.
Why sell digital products on Amazon?
As we mentioned above, Amazon is one of the largest retailers in the world. Compared to other marketplaces (online or physical stores), your products are easier to get more exposure on Amazon. And because it exists completely online, it is also an ideal place for digital products. If you are a digital content creator, then it is very suitable for you. Here are some statistics about its digital product sales: For e-books, Amazon accounts for approximately 80% of the English reading market. Amazon Music is the third-largest music streaming service. As of July 2018, Amazon ranked third among the top mobile app publishers, and its audience surpassed Apple. And if you don't launch your digital products on Amazon, you will miss a large part of the market.
What kind of digitals products that you can sell on Amazon?
From e-books and songs to game development, Amazon offers many ways for aspiring entrepreneurs to make money on its platform.
#1 Books (especially ebooks)
If you are interested in writing books, Amazon offers at least three ways to sell books, two of which are strictly digital. First, you can use Amazon FBA to sell physical copies of books on Amazon. Alternatively, you can also sell e-books through Amazon's Kindle Direct Publishing (KDP), which provides two implementation methods: digital and "print on demand."
If you love to write books, then Amazon provides you with a very good platform, where you have at least three ways to sell books, two of which are completely digital. The former is that you can use Amazon FBA to sell physical copies of books on Amazon. Alternatively, you can also sell e-books on Amazon through Kindle Direct Publishing, which is very easy and has few barriers to entry. Only a few book types (such as coloring books) are not allowed.
Amazon strongly recommends that authors publish only their best works after careful editing. If you find a typo or other error in your book after publication, you can correct it when the book is online, but if Amazon determines that it cannot provide a pleasant reading experience, you can delete it.
Kindle Direct Publishing has some advantages. You can get up to 70% of patent royalties, while most traditional publishing companies only charge 10% of patent royalties, and you don't have to pay four-figure payments for self-publishing through printing. The downside is that you have to handle all marketing activities yourself, and you don't get the generous salary advances provided by traditional publishers. In addition, if you are the author of a failed self-published e-book, most traditional publishers will never seriously consider your future work.
#2 Music
If you want to sell music on Amazon, you must go through one of its approved distributors. For talented musicians, Amazon offers TuneCore, which is part of AmazonMusic. With TuneCore, musicians can upload their songs and make them immediately available on Amazon, iTunes, Spotify, Google Play, and more than 150 stores worldwide.
#3 Apps, Software, or Games
For creative developers and programmers, there are also ways to make money on Amazon. You can sell your PC, Mac, Web, Fire tablet, HTML5, and Android games on Amazon at a decent price, and earn a 70% revenue share according to the Amazon App Distribution policy. Just register as a developer, and submit your games to the Amazon App store for monetization. You have a great opportunity for getting detailed pages for your featured games on Amazon to reach millions of their shoppers worldwide. Sell both new and used games on Amazon following their guidelines. Amazon supports Android apps (Fire devices use Android), Web/HTML5 apps, PC games and software, Mac games, and software.
#4 Art
Of course, if you are an artist or graphic designer with killer artwork, you can upload images to Amazon Merch and view the work on a printed T-shirt. Like KDP and TuneCore, Merch does not require you to have inventory to sell products. All you have to do is wait for the order to pass, Amazon creates products for consumers, and you can make money.
What do you require to become a digital product seller on Amazon?
The best part of becoming a digital content creator on Amazon is that you don't need a lot of startup capital. However, you need to have some other elements, these elements are all-around your unique story, concept, and thinking.
A little more is to ensure or build your own authority. You should ask yourself as an expert in a certain field. No matter what content you write or create, you need to do enough research before creating the content, and be able to continuously output new ideas around the topic, which will benefit people a lot. For example, if you want to create fitness books for Kindle Direct Publishing, then you should have a better understanding of people's muscle structure, body shape, etc.
In addition to continuous creation and high-quality creation, on the other hand, you need to have certain marketing knowledge. Although selling on Amazon provides you with a platform to promote your work through PPC (pay per click), there are other ways to attract customers outside of the Amazon platform. For example, you may need to master some design skills and learn to use simple software tools to create logos and backgrounds. You may also want to build your brand through social media, email lists, or other digital channels.
How to sell digital products on Amazon?
#1 Find and study opportunities
In our previous articles, we always mentioned that product research is important. Although different from regular products, selling digital products on Amazon still requires product research. And this idea is the same as other product research ideas. That is imitation. Not stealing the attention of others. Instead, by studying these product ideas that have worked, and trying to imitate and improve these concepts, new things are generated, and these new contents are completely yours.
This is just like when we do regular product research. We find a product that sells well but has a lot of negative reviews, imitate, and improve this product to reduce customer complaints so that we can get good results.
But how do you know what you are currently doing, or how to verify your ideas? The easiest way to find out is to check Amazon itself.
Search for the topic or content type you want to create on Amazon. Then check the performance of these contents on Amazon BSR analysis tool AmzChart.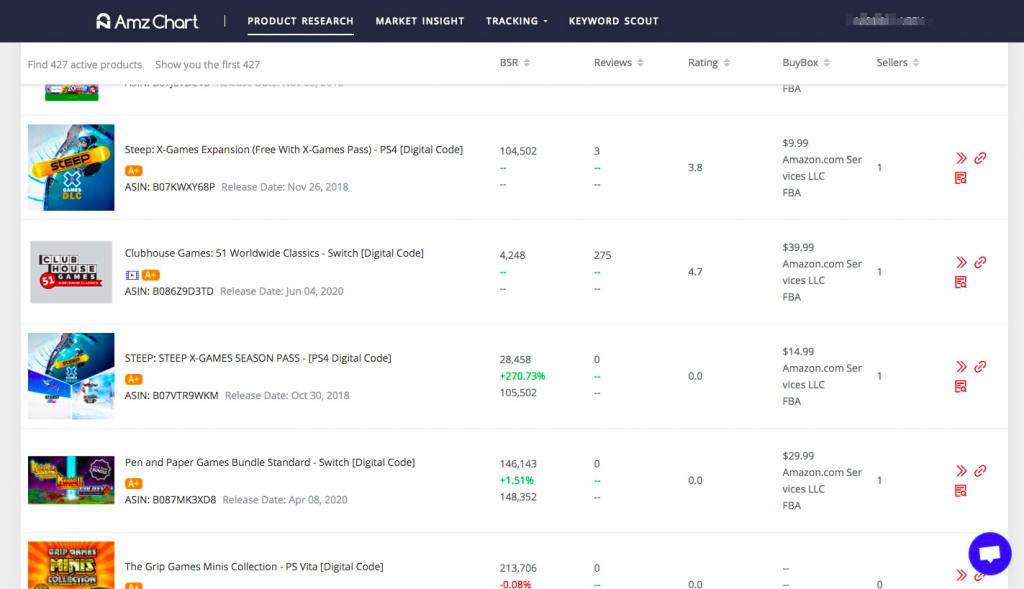 View the best performing listings, and read the reviews of that listing to learn how to improve your product.
Start Selling Digital Products on Amazon
#2 Create your content
Once you know where to start creating content, you can start creating it. You need to remember that completion is greater than perfection. After creating your content, make sure that more people watch/listen to your content, and get some feedback from these audiences to improve your content.
#3 List your products and start selling
Before launching your products, you have to create a seller account, if you don't have one. There are two options: individual or professional. An individual plan that has no monthly fee but costs $9.99 for every item you will sell, which might work for you if you only have a few things to sell. Another is a professional plan, for which you have to pay $39.99 per month.
And when you've chosen your seller plan, the further steps are:
After designing/writing/making the content, submit it to the corresponding program for approval. After everything goes well, list your books, songs, or designs. Finally, use Amazon's advertising system Amazon PPC to promote and advertise your products inside and outside Amazon.