Reselling on Amazon: How to make $5000/month via Amazon reselling?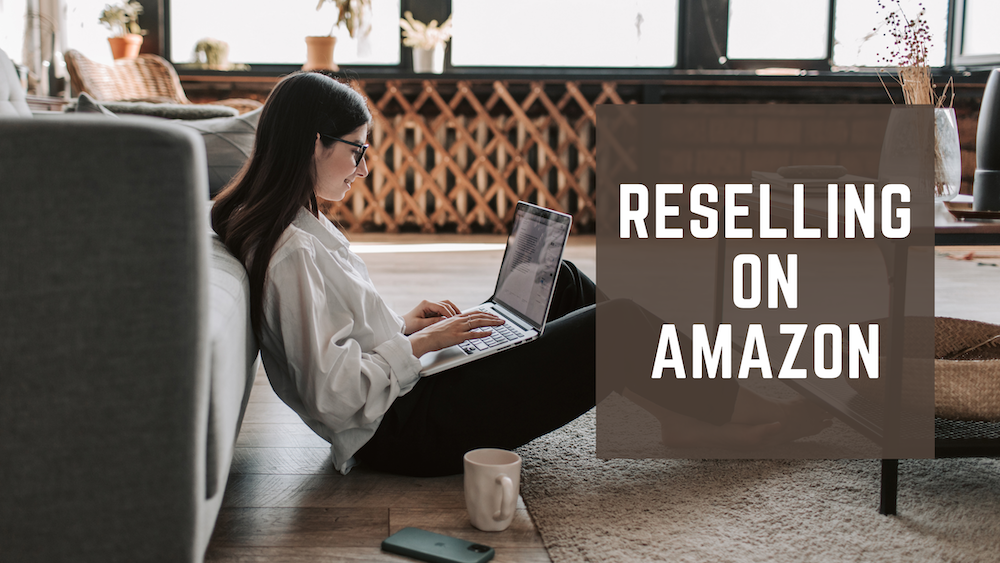 In 2011, 31-year-old high school dropout Lary Lubarsky was unemployed and had $100,000 in debt. He was living with his mom and couldn't afford a mobile phone or car. 8 years later, he became the owner of a million-dollar reselling business on Amazon, bringing $18M in revenue. What he did was buy products from wholesalers and resell them on Amazon for profit.
In fact, many people have found success with reselling Amazon. If you want to know how reselling on Amazon works, and step-by-step how to start reselling on Amazon, this article is for you.
What is Amazon reselling?
Amazon reselling means you resell a product on Amazon after purchasing from another party. This could be a manufacturer in China, Walmart, designer's outlet, etc. Here are common ways how people get products to resell on Amazon:
Resell your used products: used books, used clothing, used electronics in your house are some good ideas to start your reselling business.
Retail and online arbitrage: When you buy a product in-store (i.e, Walmart) and sell it on Amazon at a higher price, it is called retail arbitrage. If you do the same process, but with an online store (i.e, Alibaba), it's now called online arbitrage.
Buy products from wholesalers: when you buy products from wholesalers, you can negotiate the best deals possible, with a much lower price than when you buy from other suppliers.
Buy products from manufacturers: if you can reach out to manufacturers, you'll get more perks such as lower price, or even design your own product with private-label.
How does Amazon reselling work?
Let's say you spend $10 for each item from a wholesaler and resell this product on Amazon for $20. From here until when you get a sale from Amazon, you also need to pay $4 for the FBA fee, and $4 for the referral fee. So your profit is $2.
$2 is nowhere near a high profit, but if the more sales you get, the more profit you'll have.
How much can you make reselling on Amazon?
Here are some significant figures we've got from The 2021 State of the Amazon Seller Report:
50% of Amazon sellers is $1000 to $25,000 per month
56% of private-label sellers earn more than $5,000 per month.
59% of private-label sellers have a profit margin of more than 16%.
So as a new reseller, you can expect to earn from $1000 to $25,000 per month. Over time, when you grow your business, the profit can be expanded multiple times.
Is it illegal to resell on Amazon?
No, it isn't illegal to buy a product somewhere else and resell it on Amazon. You can sell these products without having an authorized seller permit. Once you've bought an item, you have the right to resell it to anyone. Just make sure that when you buy a product from a store, it's no longer new. So it's important that you list the product as Used/Very Good Condition. When you buy a product from a manufacturer, of course, you can list it as New.
Even though Amazon doesn't have any official law on reselling certain brands, you better do your research on restricted brands on Amazon. Some of them are Adidas, Chanel, Samsung, Panasonic, Tommy Hilfiger, Victoria's Secret.
Amazon vs eBay: Which one is better for reselling products?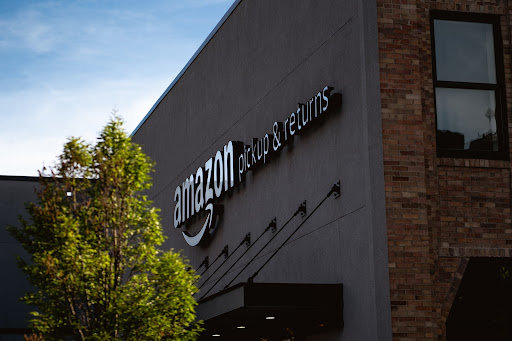 Both Amazon and eBay are extremely popular platforms for resellers. If you are having a difficult time deciding which platform is the best for your reselling business, the below comparison will help.
Fulfillment method: while Amazon provides an FBA program, which takes care of your inventory and shipping from A to Z, eBay's only option for resellers is to pack and ship the order yourself. So if you're planning to do drop-shipping, Amazon is definitely a good choice.
Product quality: eBay is a marketplace for resellers to conduct their business. It doesn't have many restrictions on what kind of product is allowed to sell. In fact, you probably have heard of people reselling weird things on eBay. That's why it is a great place for reselling second-hand products.
Meanwhile, Amazon is more like a retailer, in addition to a marketplace for other sellers. Amazon put some restrictions on reselling products. So ensure you choose a platform that supports your products.
Customer base: In 2018, eBay has roughly 5% of the US eCommerce market share, with 167M monthly users. It's safe to say that eBay buyers care more about the simplicity (with the auction model) and don't really need the bells and whistles like Amazon and its premium subscription.
Meanwhile, Amazon has gained customer trust in the U.S. A big reason is thanks to Amazon's commitment to be a customer-centric business when the platform delivers superb delivery and customer service. In 2018, Amazon has 48% of the market share of US eCommerce. In 2019, 197M is the number of people who bought at least 1 item from Amazon.
We hope the information above helps you understand the difference between Amazon and eBay so that you choose the best platform for your reselling business.
How to start reselling on Amazon in 5 steps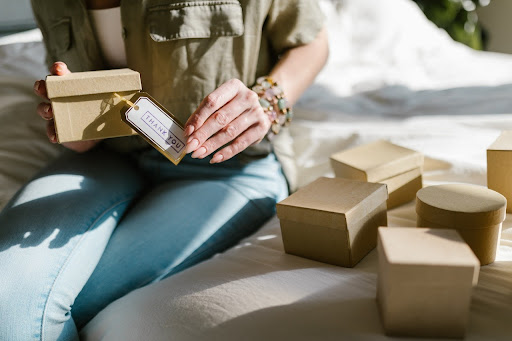 How much do I need to start reselling on Amazon?
It doesn't require a lot of money for starting reselling on Amazon. You'll need $500. This includes :
Monthly subscription fee: If you register for the professional seller plan, you'll pay Amazon $39.99 per month. If you have less than 40 orders per month, no need to register for this program. Simply pay Amazon $0.99 per sold item.
FBA fee (if you're on FBA): Since Amazon takes care of your storage and shipping, you'll pay them a monthly fee. This fee is from $0.69 to $2.40 per cubic foot, depending on the time of the year.
FBM fee: when you're on FBM (Fulfilled by Merchant), you'll take care of your inventory and shipping.
Referral fee: depending on the product types, this will cost you from 6% to 20%.
Customer returns fees: when customers return your product, you'll need to cover the cost of the return to the warehouse.
Other costs: product photoshoot, advertising costs, tools, and supplies. If you buy products from wholesalers, this also causes another expense.
Create an Amazon seller account
Here are steps to create an Amazon seller account:
Step 2: Click Sign up and register with an email or mobile phone number. Choose an individual plan or a professional seller plan.
Step 3: Provide Amazon your ID, credit card, and tax information to complete the profile.
Create your product listings
To create a new product listing, go to the Seller Central account. You can search for the product using either the product name or ASIN number. Click Sell this product to get it published on Amazon. It's also important to optimize your product listing with the product title, product description, images, and SEO.
To find the right keywords for your product to rank, and research competitors' keywords, check out Amazon BSR Chart from Amzchart - the tool cover 9 markets with 100,000,000+ products in various niches.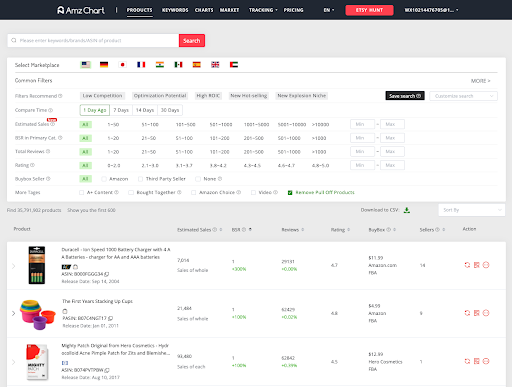 Manage inventory
Map out your inventory strategy first. Whether you're using FBA or not, it's important to know your number. Too many piles of surplus stock can take up space and capital, which is a waste. Meanwhile, a lack of stock will directly affect your sales and even turn down customers. So ensure you know your inventory and plan beforehand.
Follow customer reviews and grow your reselling business
A survey in 2019 reported that 81% of customers read reviews before purchasing a product. Customer reviews directly impact your product rating and ranking on Amazon search results. That's why you should pay close attention to the review section. Reading customer reviews can help you improve your products. You can also reach out to customers and get to know what they think about your products.
5 evergreen tips for Amazon resellers to succeed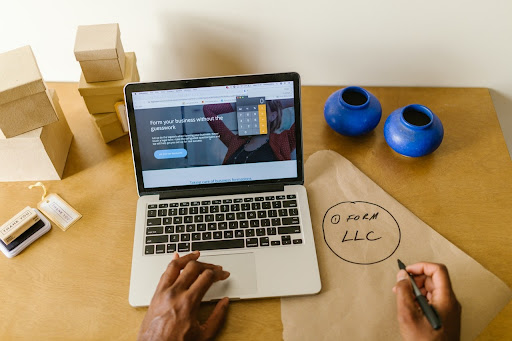 Choose high-quality products
No matter how good you are at marketing your products, product quality is one of the most important factors that ultimately decide your success. Sourcing for high-quality products may cost more money at first, but you'll save time and money on returns and avoid low ratings or bad reviews.
Sort out low competition products
When you first enter the market as a newbie, it's important to find a product with low competition. This requires in-depth market research and product research. If you have found a product that no one is selling yet, ask yourself why. Maybe there is little demand for this product.
Look for products with high margins
A good product is a good start. But if the product doesn't bring profit, the business will fail. That's why you need to find a sweet spot between product quality and profit margin. There is no one-size-fits-all approach when it comes to the perfect profit margin. Each industry has its own golden number. But as a rule of thumb, 20% is a good profit margin.
Focus on building a brand early
Unless you only want to sell a product for several days and then disappear for good (for whatever reason it is), a brand is a must-have factor for the long-term game. Branding helps you build a better connection with customers and grow your business better. One of the common pitfalls that Amazon resellers make is that they're building a brand around the product. This is not a smart move because once you want to expand your business to other products, you also need to re-brand. So it's important to build a brand as a whole, the sooner the better.
Reselling on Amazon with FBA
Amazon's fulfillment service (FBA) helps you handle many aspects of the business, including inventory, packing, shipping, returns, and even customer service. Taking full advantage of FBA will give your more time to focus on other aspects of your business. Even though FBA isn't free, many resellers find the program's pros overweight its cons. So don't forget to check Amazon FBA before becoming an Amazon reseller.
Most profitable items to resell on Amazon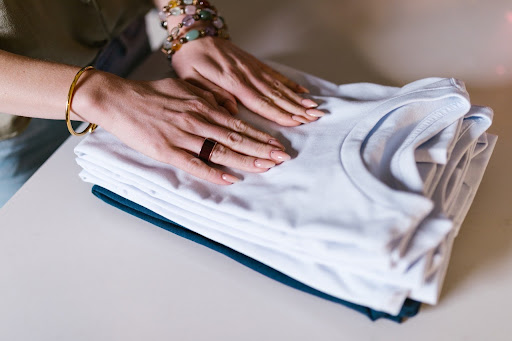 Here is a lineup of the best items to resell for profit on Amazon.
Books
Why not clean off your bookshelf and earn some cash? Comic books, collectibles, non-fiction, Christian books are some types of books that are easy to sell. Plus, books have potentially high margins.
Clothing
Did you know that clothing, jewelry, and shoe sellers make up 13% of all Amazon sellers? 87% of Amazon's Clothing sellers are profitable, and 37% say they have average profit margins over 20%. Most of them are getting profit (87%), while 37% confirmed that they have more than a 20% of profit margin. Now you know why clothing is one of the most profitable items to resell on Amazon.
Electronics
Electronics is one of the most popular categories on Amazon. Besides the common ways to resell electronics we've listed above, you can also resell your own electronic devices for Amazon through the trade-in program.
Home & Kitchen
The Home & Kitchen niche has been thriving especially since 2020 when people are spending more time at home. You can easily find top-selling Home and Kitchen items on Amazon online.
Toys & Games
Toys & Games is an evergreen niche. For the holiday season, this category becomes even more profitable. You can choose toys for babies, toys for pets, board games, etc to start with.
Final words
Starting a new business of reselling on Amazon is not a bed of roses. But if you know how to use the right leverage such as Amazon FBA, or Amazon Keyword research tool, and do your own research, there is no reason why you can't make the money.