The Skill of Amazon Advertising: What Is a Good RoAS on Amazon?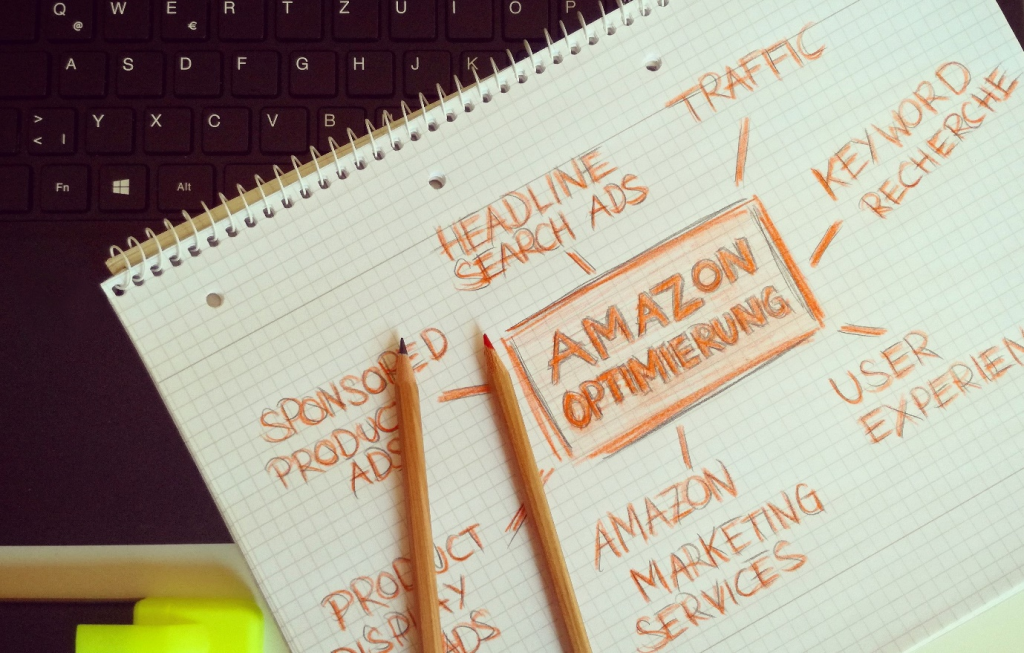 As the Amazon marketplace continues to expand and prosper, it is virtually difficult for merchants to break through the clutter without spending on advertising. Sponsored advertisements for Amazon listings, for example, are an excellent method to boost sales, enhance product discoverability, and improve organic ranks.
Overall, an Amazon advertising presence may yield significant returns and is well worth the cost. However, to benefit from advertising, you must be able to track the results of your efforts
How then do you assess your success once you've taken the plunge and decided to spend in advertising?
This is a topic that advertisers all around the world, both on and off Amazon, are pondering. And it's not without cause. You'll never know whether your campaign is working or if your funds are being spent wisely if you don't have a crucial indicator to assess the success with. This is when the concept of 'Return on Ad Spend' comes into play.
In this article, we will explore everything about RoAS - what is a good RoAS? how to calculate Amazon RoAS, how to improve RoAS, and more.
I'm here to answer all your boggling questions about RoAS. Sit comfortably and let's dive into the detail!
What is RoAS?
The term RoAS stands for Return on Ad Spend. Merchants frequently use this measure to determine the effectiveness of their advertising initiatives. Also, it is a marketing metric that demonstrates how much earnings are generated for every dollar spent on an ad and whether it is operating as intended.
Besides that, brands use the amount computed for each campaign as a framework to determine whether a campaign is functioning successfully or if a new approach is required.
How to Calculate Amazon RoAS?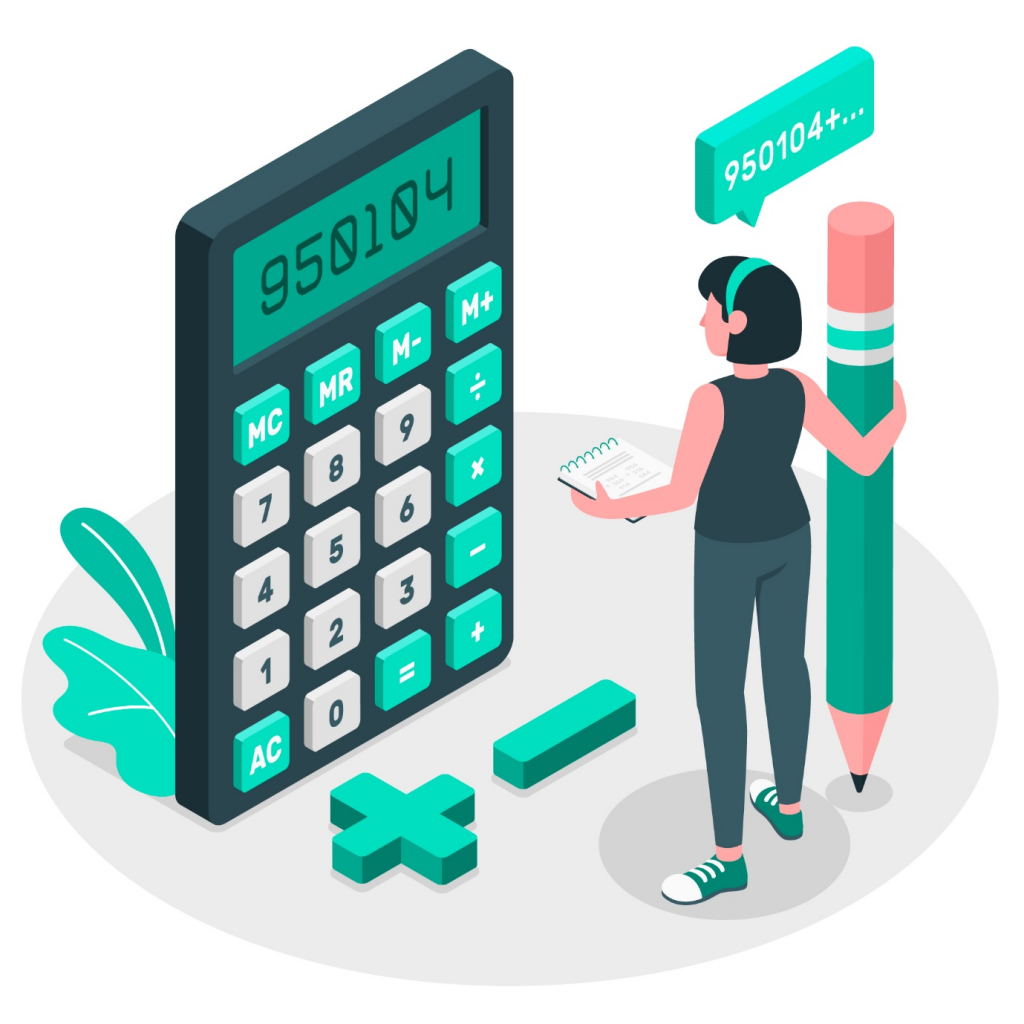 Amazon RoAS calculation is evaluated by the RoAS formula. It is easily calculated by dividing the total ad revenue by the total ad spend. The concluding amount will indicate if your ad campaign is profitable.
RoAS = Total ad revenue / Total ad spend
As an illustration, if you invest $500 on an advertising campaign and it generates $1500 in sales from those ads, the finalized RoAS will be three. As a result, this gives you a comprehensive, big-picture perspective on the success of a campaign.
However, in calculating the Amazon RoAS indicator, the budget for launching and maintaining campaigns must be taken into consideration - it is an important metric to consider!
By using ROAS, you can determine which online advertisements are working as well as how you can improve future campaigns based on the ad groups and keywords that are performing the best.
Furthermore, you can examine your ad strategy and make tweaks to optimize your ads after you know your RoAS. This method helps you to optimize your adverts and generate more revenue without spending more money.
How To Improve RoAS?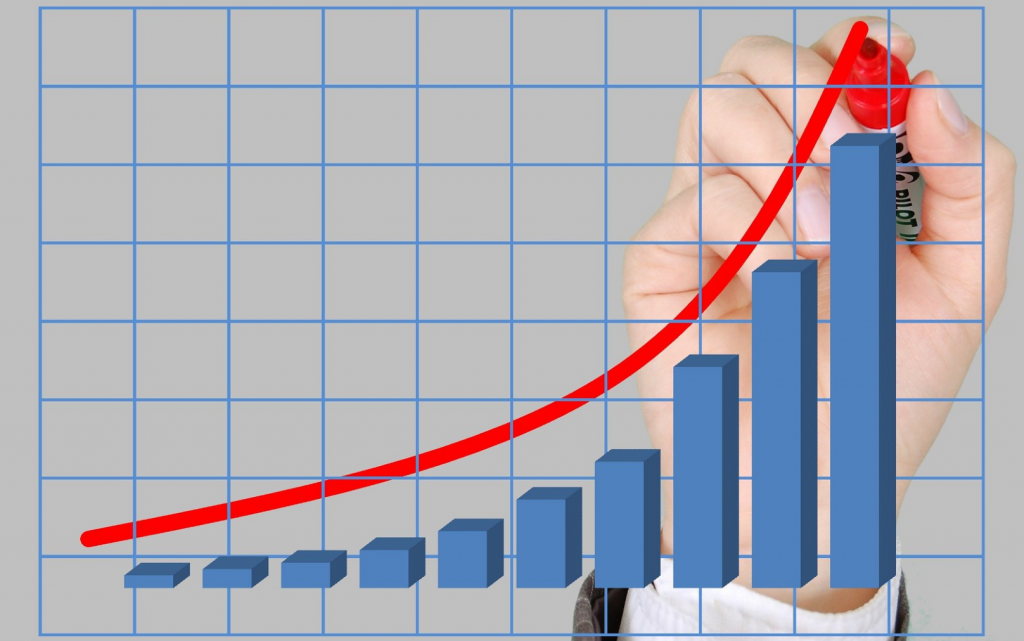 Poor Return on Ad Spend (RoAS) does not necessarily imply that your ad or marketing strategy was a complete failure. It's possible that your campaign only requires minor adjustments.
Here are four effective strategies for increasing RoAS:
1. Find Out Correct Keywords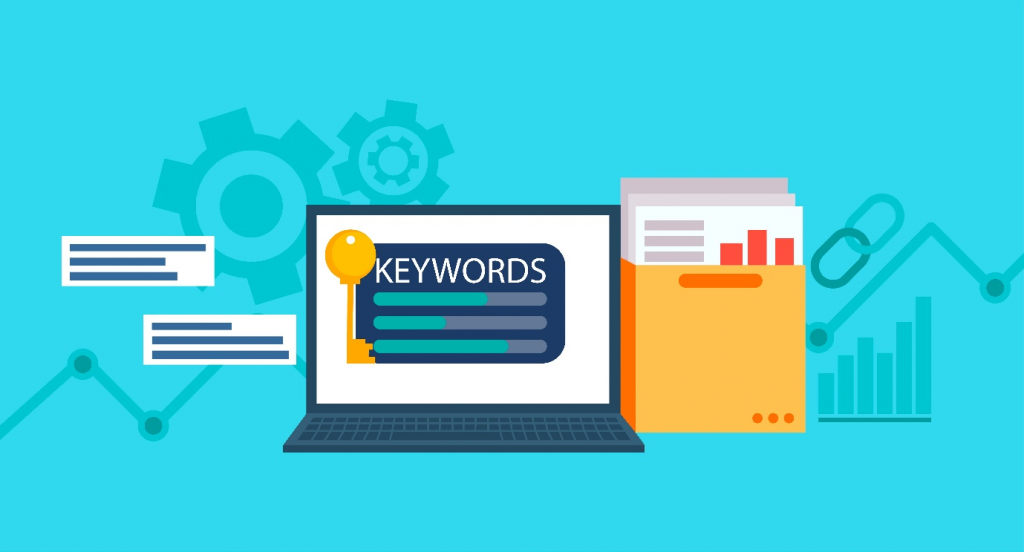 Specific keywords are required for each type of advertisement. Historically, keywords were just one-word searches. But in today's digital world, keywords can be as long as five words long.
Going after popular keywords with a lot of searches will almost certainly end up wasting lots of money by getting lost in the sea of search results.
Most importantly, it is crucial to target keywords specific to attract clients who are ready to purchase the product you are advertising. This will improve conversion rates and lower lead acquisition costs, allowing the organization to spend more money on its marketing approach.
Moreover, to attract high-quality traffic that's more likely to convert, you can optimize each product page or landing page on your website with long-tail keywords.
You can use Amazon's keyword tool or other keyword discovery tools to find highly precise, low competitive, and relevant keywords that your competitors are likely to overlook, allowing you to obtain more clicks for less money.
Are you thinking of how to go about this?
This simple-to-use tool is useful for researching competitors' keywords with reverse ASIN lookup and locating the best one for your Amazon business.
How to Use AmzChart to Locate Best Keywords
Input a valid email and password to sign up for this tool.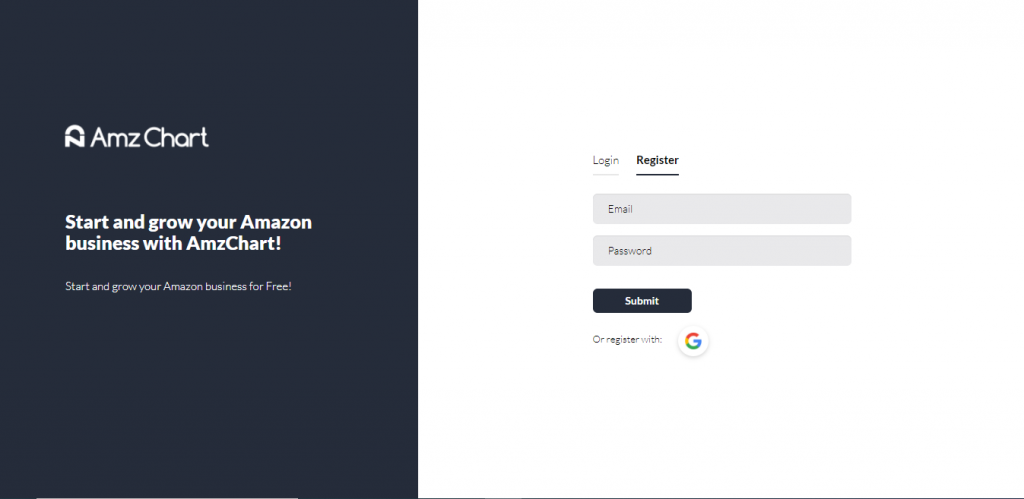 2. Click on Keywords at the top of the page.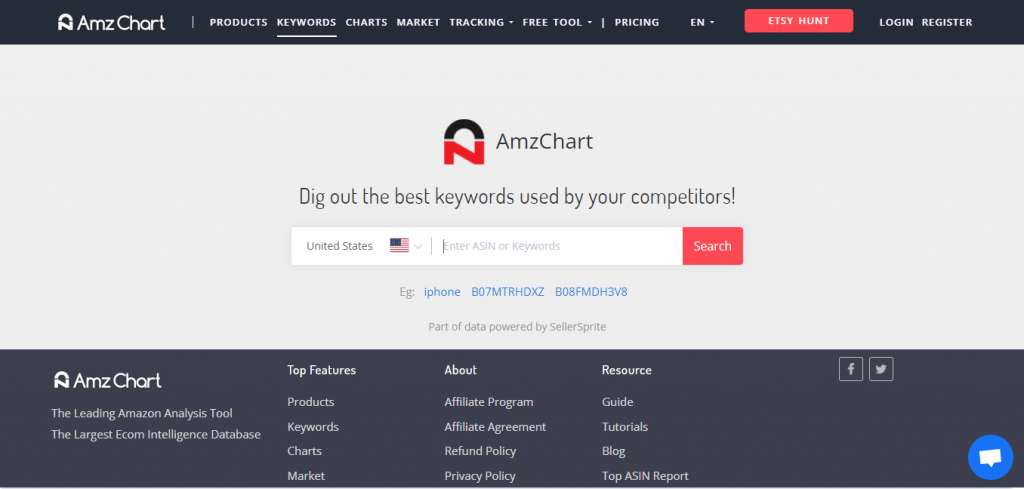 Enter your ASIN or keyword. You can choose your desired location at the side button. Click on the search button afterward and maximize the filter button to explore all that this tool entails.
Also, you can utilize tools like Ubersuggest which gives you access to statistics that help you find keywords that make sense to bid on.
In addition, aside from ranking for keywords that indicate high acquisition intent, you should target keywords that correspond with your business type. For instance, for local businesses, it could be keywords like "[ product/service] in [ your city]" and, for eCommerce sites, it could be "free shipping."
3. Optimistic listing
Your product listing serves as your storefront as an Amazon merchant. Your listing headline and image on a search results page, like a window display, entice customers to click. The product page, which includes your thorough description, customer feedback, and extra photos, gives buyers a complete picture of your goods.
Listings contain all of the information a customer requires to make a purchase, making them crucial to Amazon sales and improved RoAS. As a vendor, you must design your product page and optimize it in such a manner that consumers can find it quickly and simply.
AmzChart helps you locate keywords that your audience is currently entering to acquire their items. You may then include those keywords in your product listing, whether it's in the title, description, bullet points, or elsewhere.
All you have to do now is place the valuable keywords where they naturally belong.
4. Optimistic Product Title
Keywords must appear in titles. Titles need to be formulated based on keywords.
Product titles are a crucial aspect of product listings, but they are often ignored. The first item you see when you search for a particular product is typically the product title. If you click on that first item, then the title of the product appears.
The product title is central to whether a customer clicks on your listing or not. Unstructured titles can drive sales away from your business while SEO-optimized titles will drive them to your listing.
You can use Amazon Search Engine Optimization (SEO) to optimize product titles, thus sending more leads to your product listings and creating product titles that entice buyers to click on them. Besides, keywords must appear in product titles.
5. Set Up a Suitable Advertising Price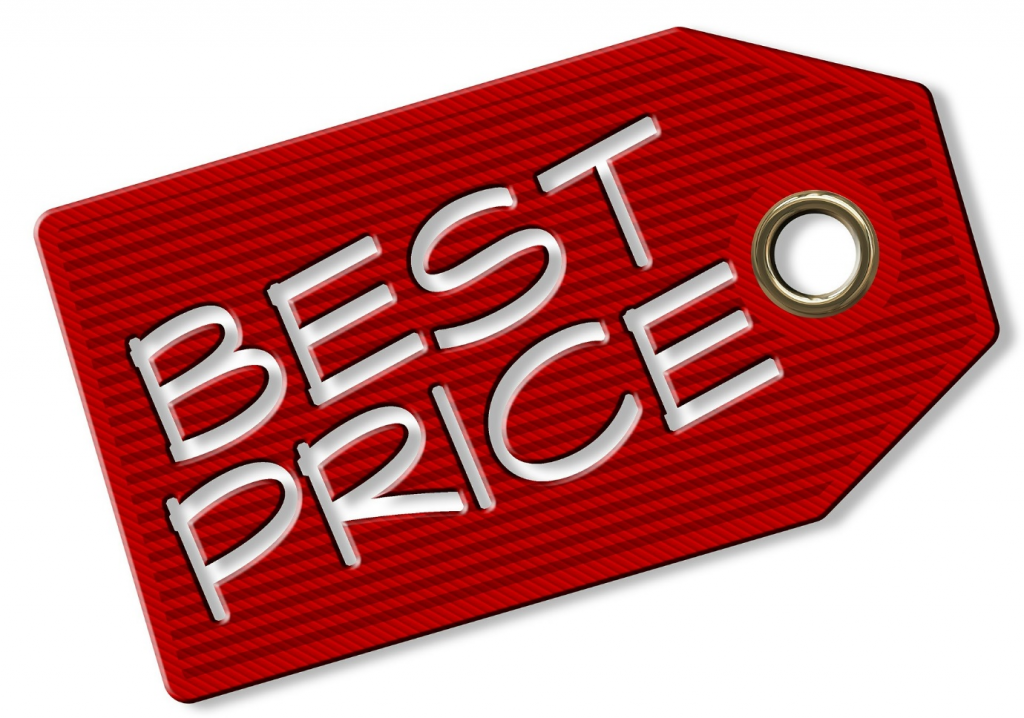 Setting up a suitable advertising price can influence how your RoAS increases or decreases. If the price set up for your ads is too low, it will result in poor RoAS. Choosing the right price means incorporating all of your costs and maximizing your margins while remaining appealing to your customers.
Here are factors to consider in setting up a perfect advertising price:
Your competitors: Do a bit of research to examine your competitors' prices.
Market factor
Location factor: The ad price for an urban targeted area will automatically differ from a rural targeted ad.
What Kind of Amazon Advertising Products Can Produce Highest RoAS?
Using Amazon, there are three main types of advertising products that can produce the highest RoAS. Each advertising product serves different functions for sellers' advertising goals. Therefore, the type of advertising products you select may yield different returns on your ad spend. These advertising products include:
1. Amazon Sponsored Products Ads
Amazon sponsored products ads operate the same way as ads on the Google Shopping Network. These ads are the ones that drive searchers directly to items you're selling on Amazon. Also, your products are promoted in search results and on product detail pages with this type of Amazon advertisement because it is popular and useful.
Sponsored Product Ads have attracted consumers and converted them into customers, which is why organizations have increased their expenses by 165% in recent months.
Further, Amazon automatically determines and selects keywords related to your products when you use automatic keyword targeting because it has the most significant influence on the cost of your sponsored Products Ads.
However, these ads are keyword-targeted, and advertisers can choose manually or automatically between exact, phrase, or broad match types. The advertiser can also establish a daily budget and campaign duration and pause or stop the marketing campaign at any time. After the campaign is started, the advertiser can decide whether the campaign runs for a week or a month.
Amazon Sponsored Products Ads are displayed either on the right side of search results, the bottom of search results as well as on product details pages. As a result of their prominent position in search results, Sponsored Product Ads can help your business to effectively attract potential customers.
Moreover, it is fairly simple to qualify as an advertiser. You simply have to have a professional seller account, shipping rights to all U.S addresses, and sell new items instead of used products.
Getting started is as simple as it requires a minimum budget of $1 a day, and advertisers get charged per click, so it's a pay per click (PPC) measure just like with Google Search Ads.
2. Amazon Sponsored Brands
Introducing Sponsored Brand Advertising, previously called Headline Search Advertisement - are also pay-per-click ads that use keyword targeting.
Unlike Sponsored Product ads, Sponsored Brand ads focus on a few different products simultaneously, rather than advertising a single product at a time. Product advertisements on Amazon build brand awareness by promoting your whole organization, not just a single product. This helps to draw attention to your entire offering, not just one product.
Developing a strong brand ad strategy can significantly increase average order value (AOV), motivate customers to purchase more, and retain them as loyal customers.
In other words, similar to other products advertisements on Amazon, Sponsored Brands are PPC advertising measures. When an online shopper clicks on your ad, Amazon charges your company for that click. However, you don't pay Amazon to display it on the site, but you pay when the user clicks on it.
Again, Sponsored Products Ads emerge at the very top of a search results page, above all organic results and sponsored product listings. Besides, a Sponsored Brand advertisement is composed of two crucial parts:
At the left, it consists of the brand's logo, brand name, and call to action.
On the other side, it consists of 3 products selected by the seller. Clicking on each product will direct you to the respective product detail page.
Sponsored Brand ads differ from other campaigns on Amazon because they require a unique logo and ad copy. Moreover, these ads can direct consumers to a customized landing page, or directly to a store page, which gives them an edge over other campaigns. Due to the location's prime property status and limited space available, competition for these ads is fierce.
The sponsored brand Ads option is ideal for businesses looking to raise their visibility on Amazon as well as rank higher organically. Also, these ads provide brand awareness as well as enable customers to feature more than one product simultaneously.
3. Amazon Product Display Ads
Amazon display ads are without a doubt one of the most exciting promotional opportunities for sellers looking to target customers on Amazon.
Product Display Ads are a competitive choice for advertising on Amazon because it is not keyword-targeted advertising, but more of an interest-directed or product-oriented kind.
In comparison to Sponsored Brands and Sponsored Products Ads, Product Display Ads use a unique approach to reach your target customers. Rather than focusing primarily on keywords, these ads use similarities from product interests, product categories, and individual products.
Additionally, the focus of this ad is on how your product relates to customer interests as well as potentially valuable products and categories that can provide valuable exposure for your product.
Furthermore, Product Display Ads are efficient and consequently charged by PPC (pay per click) to advertise a product based on the interests of potential customers or similar products. In addition, you have control over how much you spend by setting the ad budget and the request per click.
Moreover, these ads have a high impression which makes it possible to reach a wide range of potential clients making it a tremendous choice for branding.
Generally, Amazon product display ads emerge on the Amazon home page, search results pages, product details pages, and third-party websites due to its varying targeting abilities. Also, these advertisements can be found in emails, newsletters, and in many other locations outside of the platform, though they're most common under bullet points of a detail page.
As opposed to the previous ad campaigns, sponsored display ads target specific shopping behaviors, such as repeat buyers, people who have made similar purchases, and even those who visited the details page, but didn't buy. This allows them to stand out from other advertising products.
These kinds of ads are sometimes mistaken for Sponsored product ads.
What Is a Good RoAS?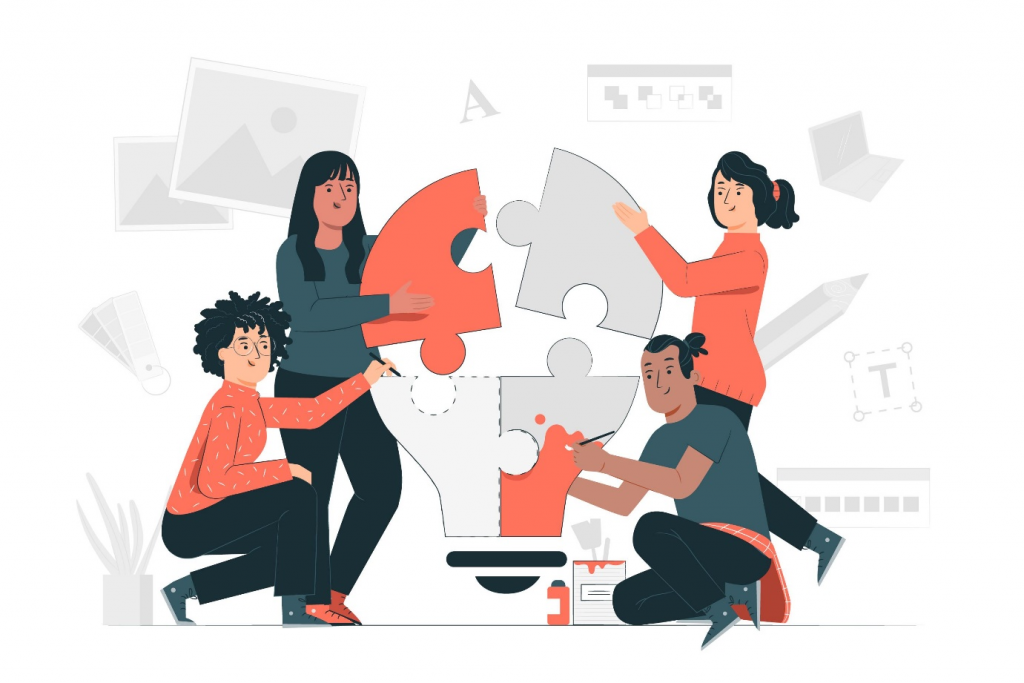 Undoubtedly, this post has shown you that there is no such thing as a magic number for a "good" RoAS on Amazon. The sort of products you're selling, the pricing point of your product, the ad types you pick, and your profit margin will all influence how profitable and perfect your RoAS is.
You can make better decisions when optimizing your campaigns if you know what your break-even RoAS is. Your advertising efforts will remain profitable if you focus on keeping over that number.