Helium 10 Vs AmzChart
Today, we can find numerous individuals who are making millions through Amazon. And if you really want to be an Amazon Seller and make an immense benefit by selling items on Amazon, then you are at the right spot. The first thing you need to do as an Amazon Seller is to practice the Amazon business.
Starting from the Amazon FBA business is very simple, you only need to follow the steps given by the Amazon official. But after that, you need to think about how to choose products and how to make your products stand out among all the products and get buyers' attention. You can use tools such as Helium 10 and AmzChart to help you do your Amazon business better. In this blog, I will introduce these two excellent tools, and make a detailed comparative analysis of these two tools for you to help you choose the better one for you.
Helium 10
Helium 10 is a suite of insanely powerful SEO, product research, and business management tools for Amazon sellers. It lets you find and validate product ideas, find actionable keywords, optimize listings, and manage every facet of your business from one dashboard.
With the assistance of this instrument, you can basically reveal item thoughts and jump further into the market to look into and approve those thoughts. It has more than 10 devices for Amazon Sellers that can truly help sellers in making a benefit.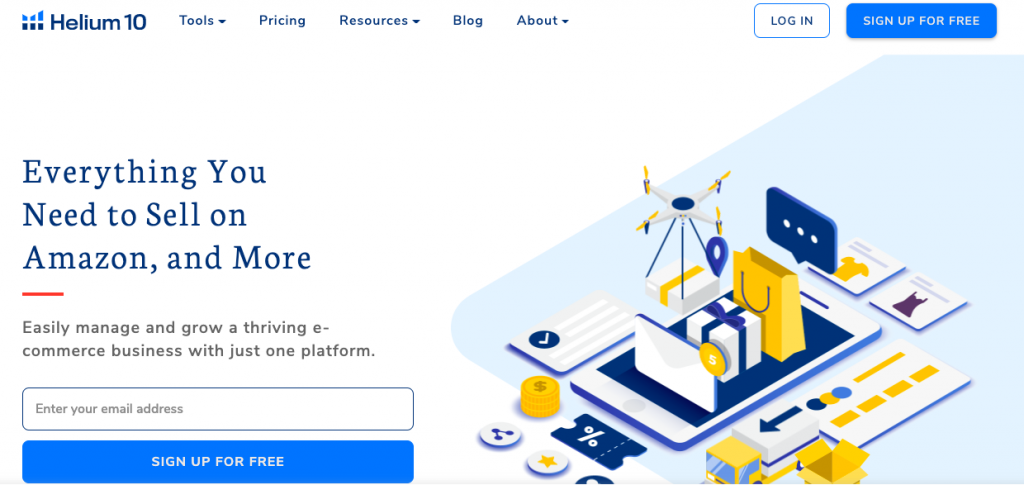 AmzChart
AmzChart is an Amazon product research tool based on analyzing data of Amazon BSR, which is widely praised in the industry. The advantage of AmzChart is data capture and analysis functions. AmzChart contains more than 1,200,000 products in various categories. In addition to having a large number of Amazon BSR products, it also has in-depth analysis of each product, so you always have access to the latest BSR product details and changes. Sellers can use AmzChart to find products suitable for sale and make profit from the selling.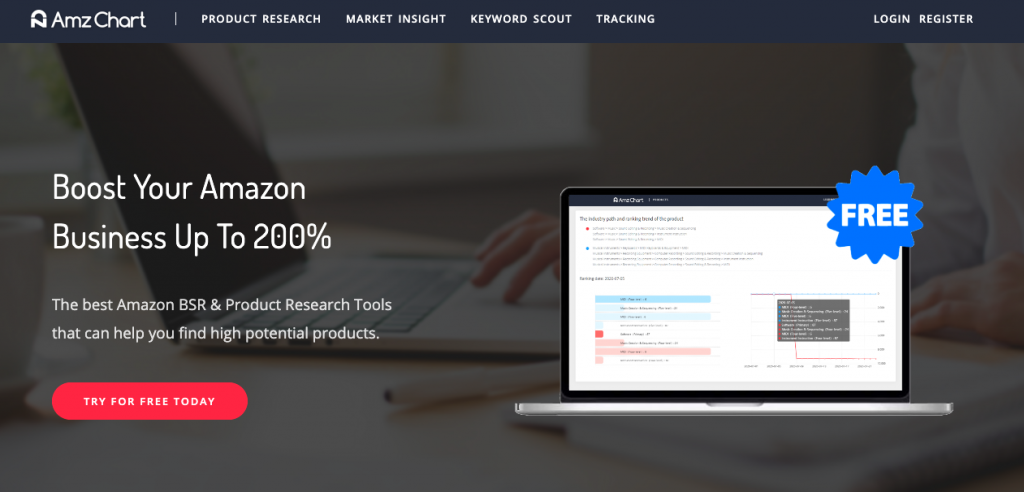 Comparison of Helium 10 & AmzChart
AmzChart
Helium 10
Monitor competitors
✅
✅
Product research
✅
✅
Keyword tool
Developing
✅
FBA calculate
❌
✅
Sales estimate
✅
✅
Chrome extension
Coming
✅
Product trends identify
✅
❌
Optimize product listings
❌
✅
Amazon BSR products analytics
✅
❌
Shows seasonality and demand
of product
✅
❌
Price
Free👍
$97/$197/$397per month👎
Helium 10 and AmzChart are both very good Amazon seller tools. You can choose the most suitable tool for you according to your actual situation. But if you consider the price, I suggest you choose AmzChart. Now it is completely free, and the original intention of this product is that Amazon sellers can choose their own hot products by using AmzChart and achieve success on Amazon.