Viral Launch Vs AmzChart, Which One Is Cost-effective?
Finding the perfect products to boost their revenue is one of the most important parts for every Amazon seller. Many entrepreneurs racked their brains and invested tons of money in product researching. Meanwhile, there also are many product analytics tools to help more entrepreneurs find their winning items, such as Viral Launch, Jungle Scout, and AmzChart. They specialize in different aspects to help Amazon merchants get more product ideas and business opportunities.
What is Viral Launch?
Viral Launch is a complete and comprehensive package of Amazon solutions. With advanced software tools and managed services, Viral Launch equips you with everything you need to catapult your brand to success on Amazon. It's more suitable for medium-sized Amazon sellers. It offers brand intelligence, by getting a well understanding of these top brands, you can make your own brand strategy.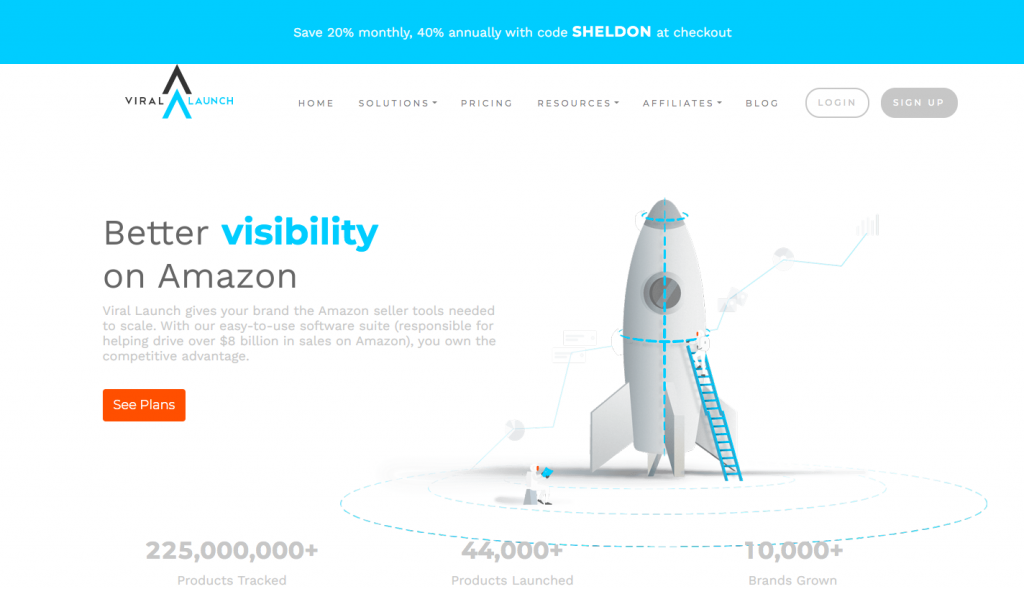 What is AmzChart?
AmzChart is one of the most popular Amazon seller solutions in 2020, and it's one of the best Amazon product research tools that has helped more than 2000 Amazon entrepreneurs to increase their revenue. It offers up-to-date Amazon BSR products analytics, you can get the latest popular Amazon products on a daily basis. Its power lies in its massive database, it has covered 8,280,000 products and their details, every day there are 7,532,000 products get updated. Besides, it offers Amazon categories analytics, which could help you find the most profitable niche market. The most important thing is you can access all products and category paths with $0 COST.
Do Product Research Like An Amazon Expert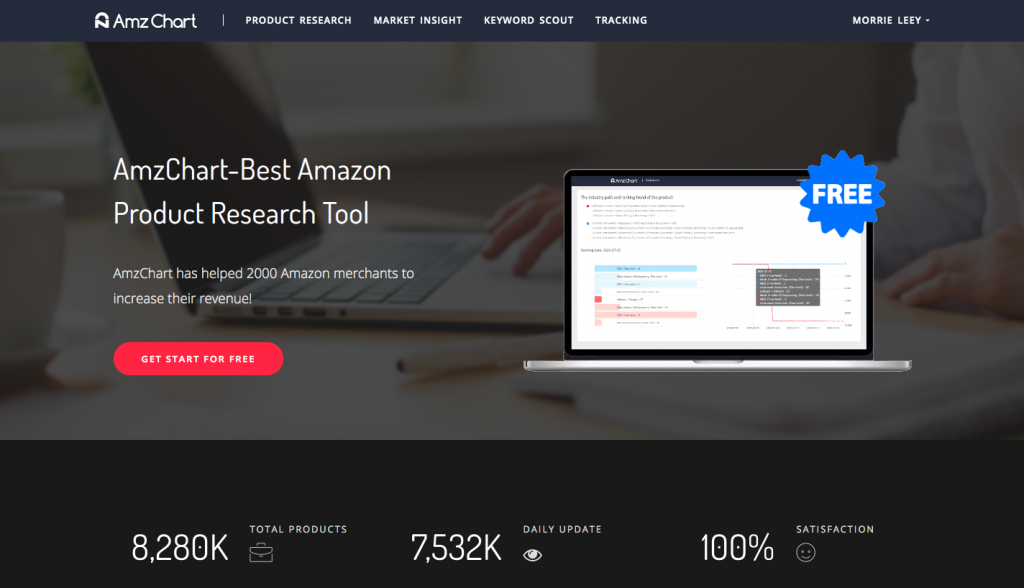 AmzChart&Viral Launch Comparison
| | | |
| --- | --- | --- |
| | AmzChart | Viral Launch |
| Pricing | Free to access | $40-$166/month |
| Amazon Marketplace | U.S | / |
| Amazon BSR products analytics | ✅ | ❌ |
| Update daily | ✅ | ❌ |
| Amazon category analysis | ✅ | ❌ |
| Competitors tracking | ✅ | ✅ |
| Keyword research | developing | ✅ |
| Advertising & PPC | ❌ | ✅ |
| Amazon category path | ✅ | ❌ |
| Listing builder | ❌ | ✅ |
| Market Intelligence | ❌ | ✅ |
| Affiliates | ❌ | ✅ |
There is no doubt that Viral Launch provides so many tools to help with Amazon businesses, it's much more abundant than AmzChart. If you are a medium-sized Amazon seller that you might have to try Viral Launch to build&grow your brand, but if you are a small-sized or an individual Amazon seller, AmzChart is better. Because you don't have to spend a penny to perform any product research, and they also offer some recommended filter criteria in their tutorial for you to start filtering your "potential winning items", it's cost-effective. And it's also a good way to look for your niche market by analyzing the Amazon category path.