AMZScout Vs AmzChart
When starting a business on Amazon, the first thing every seller needs to do is to choose the products they want to sell. However, due to the fierce competition on the Amazon platform, it is not easy to find products with high profits and high demand. In order to generate more potential sales, Amazon sellers must do some product research, such as analyzing historical and current market trends to select products that suit their business. Product research tools can be helpful, such as AMZScout and AmzChart.
In this blog, I will introduce these two Amazon product research tools, and make a detailed comparative analysis of these two tools to help you better understand the use of tools.
AMZScout
AMZScout provides both web application and Chrome amazon scout extension designed to help you succeed in Amazon (FBA) business. This is a fully functional platform with functions including product search, tracking, estimated sales, FBA fee calculation and others. It aims to help Amazon sellers successfully develop their business, increase revenue and maintain profitability.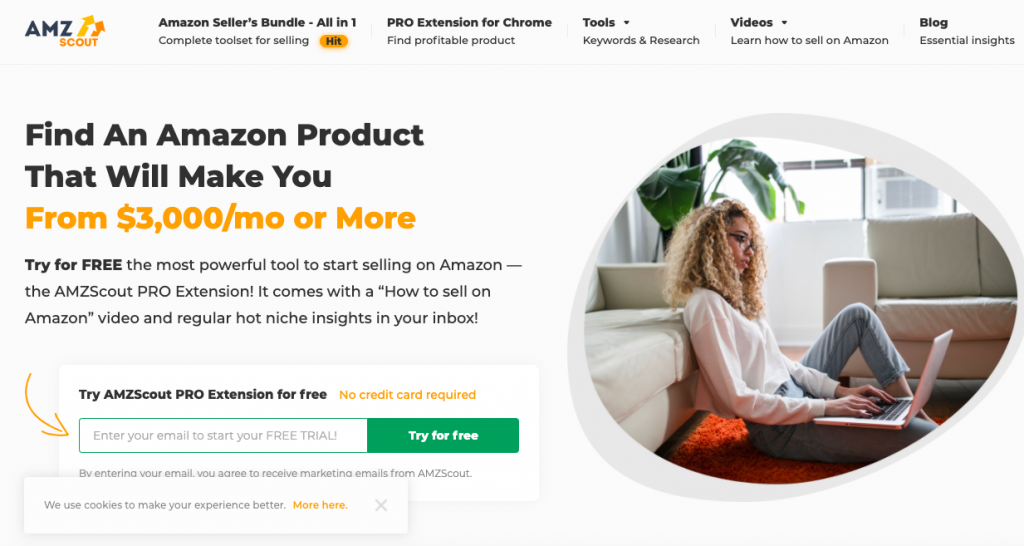 AmzChart
Unlike other tools, AmzChart specializes in Amazon BSR product data analysis to perform product research. The advantage of AmzChart is data capture and analysis functions, and you can use it to find profitable products in high demand. AmzChart contains more than 1,200,000 products in various categories, it also has an in-depth analysis of each product including, so you always have access to the latest BSR product details and changes. With AmzChart, you can find popular products sold on Amazon. The tool is widely acclaimed in the industry and has helped many Amazon sellers increase revenue.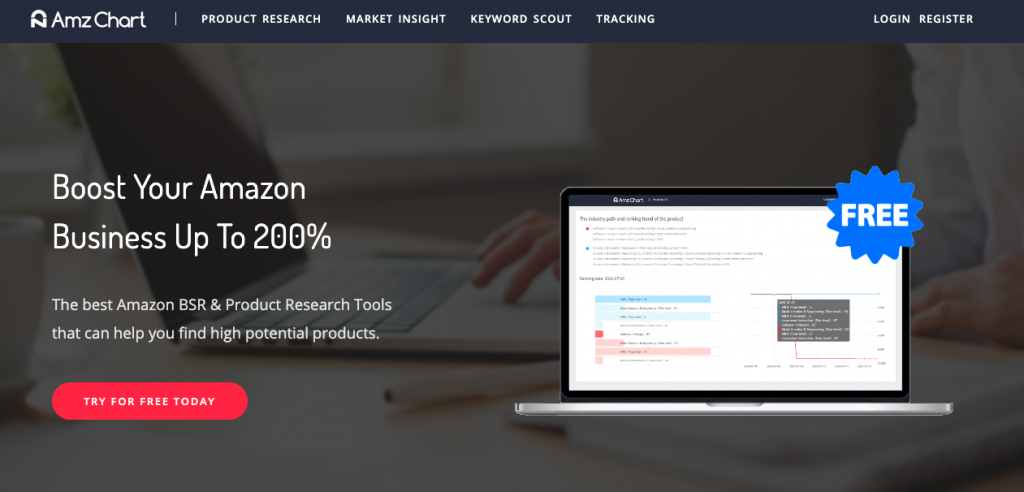 AMZScout & AmzChart Comparison
| | | |
| --- | --- | --- |
| | AmzChart | AMZScout |
| Product searches | ✅ | ✅ |
| Estimated sales | ✅ | ✅ |
| FBA fee calculation | ❌ | ✅ |
| Product track | ✅ | ✅ |
| Keyword research | Developing | ✅ |
| product data analytics | ✅ | ✅ |
| Amazon BSR products analytics | ✅ | ❌ |
| Marketing insights | ✅ | ❌ |
| Review counts and ratings trending | ✅ | ❌ |
| Amazon category analysis | ✅ | ❌ |
| Price | Free👍 | $44.99 /month👎 |
| | | |
As you can see, both AMZScout and AmzChart are reliable Amazon seller tools, which is why they have thousands of users. They both have important functions such as keyword research, product research, tracking products, and so on.
Among the two, the data analysis function of AmzChart is more powerful and the data updated very quickly. In short, you can choose a tool that is more suitable for you. I hope this comparative information can be helpful to you.