CamelCamelCamel Vs AmzChart
Many people think that it is difficult for Amazon sellers to make money on Amazon nowadays due to the saturation of the Amazon seller market and the increasingly fierce competition. However, this is not the true situation. As long as you adopt appropriate business strategies and try to use tools to help you, the result will be very different. Among all Amazon tools, price tracking tools are very important.
In this blog, I will introduce two good Amazon price tracking tools, and make a detailed comparative analysis of these two tools to help you better understand the use of tools and better track product prices in Amazon.
CamelCamelCamel
Camel Camel Camel is a web-based platform that provides an easy way to track the price of Amazon products, get alerts, use historical charts and all other useful details to see how prices change. This is a fully searchable web application. You can copy and paste the Amazon link or product name on the website. You can also use an extension called Camelizer on multiple platforms to track the price of Amazon products.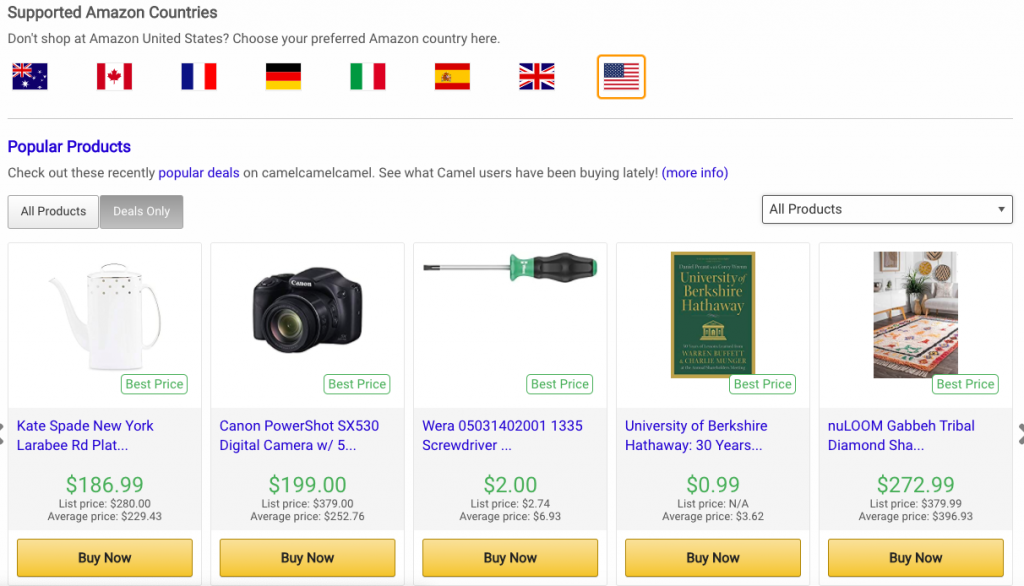 AmzChart
AmzChart is an Amazon product research tool based on Amazon BSR data analysis, which is well received in the industry. BSR fluctuations and timeliness are both essential factors for Amazon sellers, and you can find the latest and most effective BSR data and trends including the Buybox price trend on AmzChart. The power of AmzChart lies in its data capture and analysis functions. Of course, it can also be used to track prices. AmzChart contains more than 1,200,000 products in various categories. In addition to having a large number of Amazon BSR products, it also has an in-depth analysis of each product, so you always have access to the latest BSR product details and changes. You also can get the recent Buybox price trend of the product.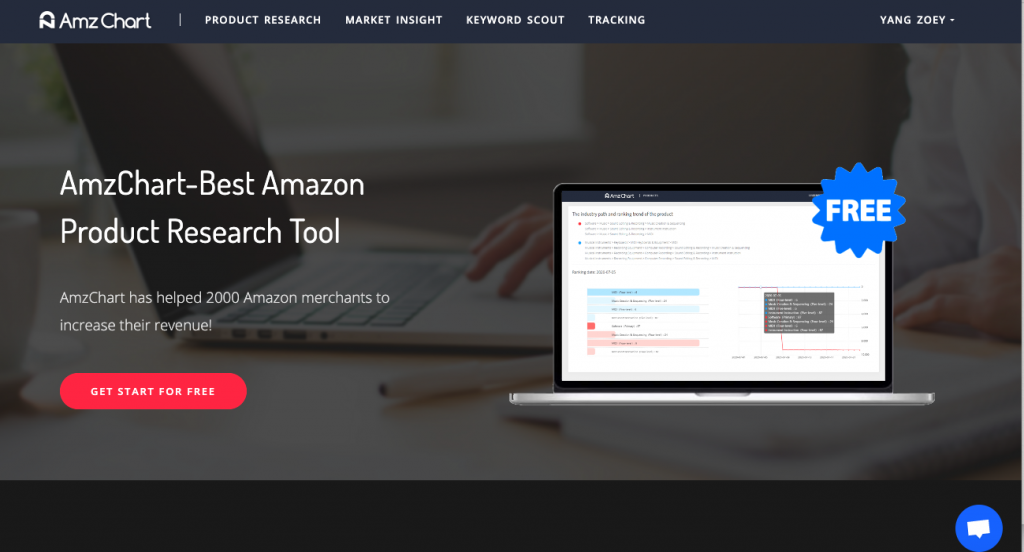 AmzChart & CamelCamelCamel Comparison
AmzChart
CamelCamelCamel
Monitor the price of the products
✅
✅
Browse products by recent price drops and by purchase popularity
❌
✅
Create and receive Price Drop Alerts for the products you want to buy
❌
✅
Review Product Price History Charts to identify trends
in product pricing
✅
✅
Synchronize your Amazon Wishlists for new price monitoring
❌
✅
Amazon BSR products analytics
✅
❌
Shows Seasonality and Demand for any product on Amazon
✅
❌
Amazon Marketplace
U.S
/
Amazon category analysis
✅
❌
Know review counts and ratings trending
✅
❌
Price
Free
Free
Paying close attention to the prices of products on Amazon is of greater benefit to both buyers and sellers, especially for sellers. Buyers track prices because they want to save money on purchasing products on Amazon. For sellers, tracking and maintaining Amazon's price history is crucial to keeping up with the competition. Due to fierce competition, sellers often need to reprice products to get a greater chance of winning Amazon buy boxes, so they will not lose sales.
Indeed, CamelCamelCamel provides a lot of detailed functions in tracking prices, but CamelCamelCamel only has a single function. If you are looking for tools that can track prices and analyze data to help you choose products on Amazon, I suggest you using AmzChart. You can not only get the recent Buybox price trend of the product but also analyze BSR products in many aspects of AmzChart.