AmzChart——Product Research Tutorials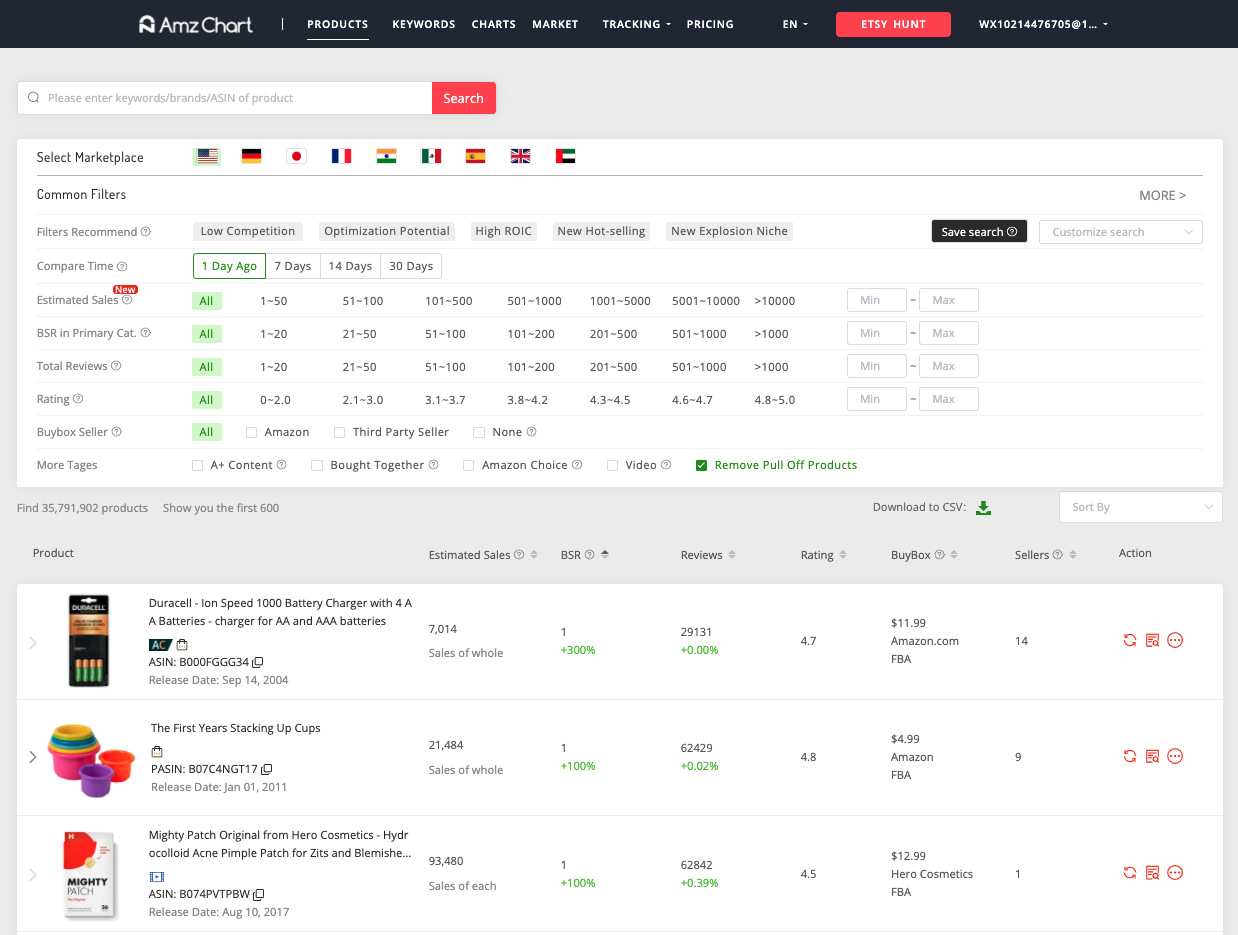 Benefits
Integrate Amazon's quality product data across 9 sites, using filtering combinations and sorting to allow sellers to find the winning products that meet their conditions and have a greater chance of profitability in the shortest possible time. Directly view the product selection strategy reference.
How to Use
Selection search and filtering
Search: You can perform a general search by product keyword, brand name, and ASIN

Search by title: Display products whose keywords appear in the title, with higher relevance of search results
Search by description: display products whose keywords appear in the description, with more search results and less relevance
Exclude keywords: Exclude products that contain a brand name or a specific word for more precise search results
Historical search history: save your recent search history, easy for you to quickly view

Basic filtering: support 9 sites, more than 100 million commodity data of commodity screening queries

Built-in 4 kinds of filtering conditions: convenient for new sellers to use quickly, in the right side of the selection filter items, ' Low Competition ', ' Low Competition ', ' Low Competition ', ' New Explosion Niche '

Key product metrics: estimated sales for the last month; current BSR ranking; price; total number of reviews; release time; seller type
More tags: BestSeller; Amazon Choice; A+ page; Video; Buy together; Remove Pull Off Products

Advanced filtering (click "more"): support for sub-category filtering, more detailed indicators

Product: BSR change rate, review change number, review star rating and product weight
Seller data: location, stock and seller's delivery method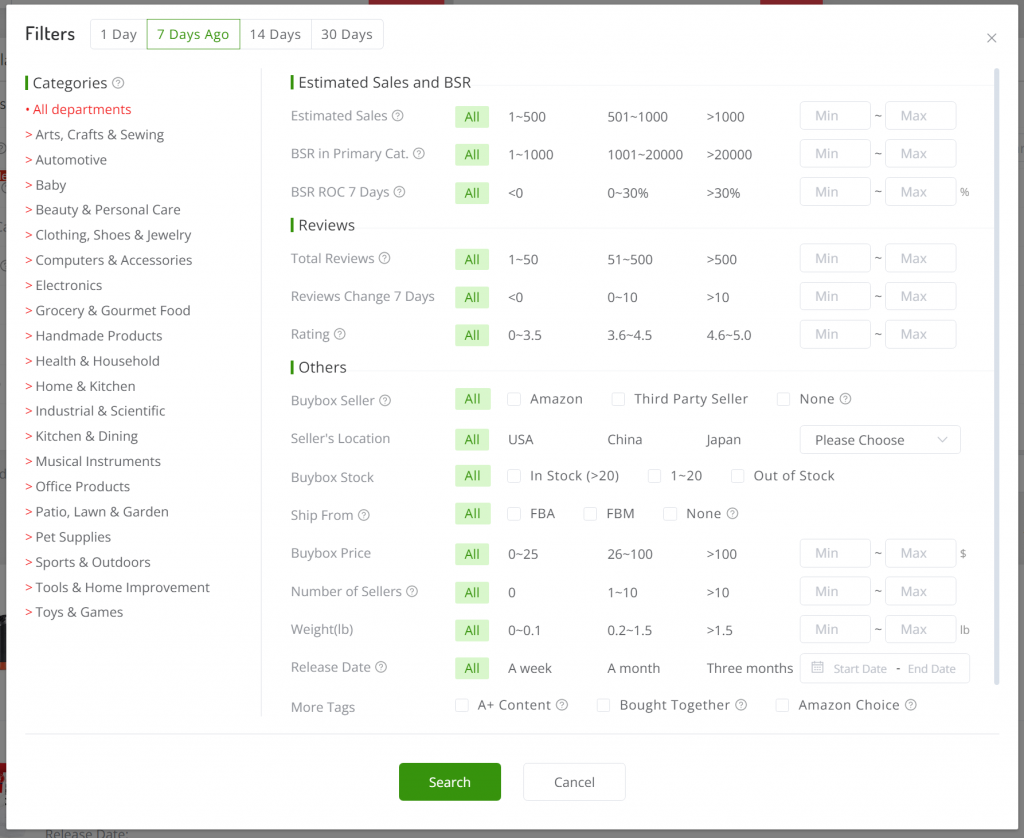 List & Detail Page
List page
Support the display of commodity parent and child body combined (left arrow), view more different commodities per unit of time, improve the efficiency of product selection
Support BSR change rate, comment change rate display, by adjusting the comparison time of filtering function, you can get different change rates
Support more product selection functions

Manual product refresh: update the latest information of the product immediately, zero information delay

Keyword analysis: check which keywords are used for the product
Profit calculator: determine the profit margin of the product
Supplier Finder: Jump to Alibaba's cost price of the same product with one click
Amazon Jump: View the product details page on their official website

Also support product export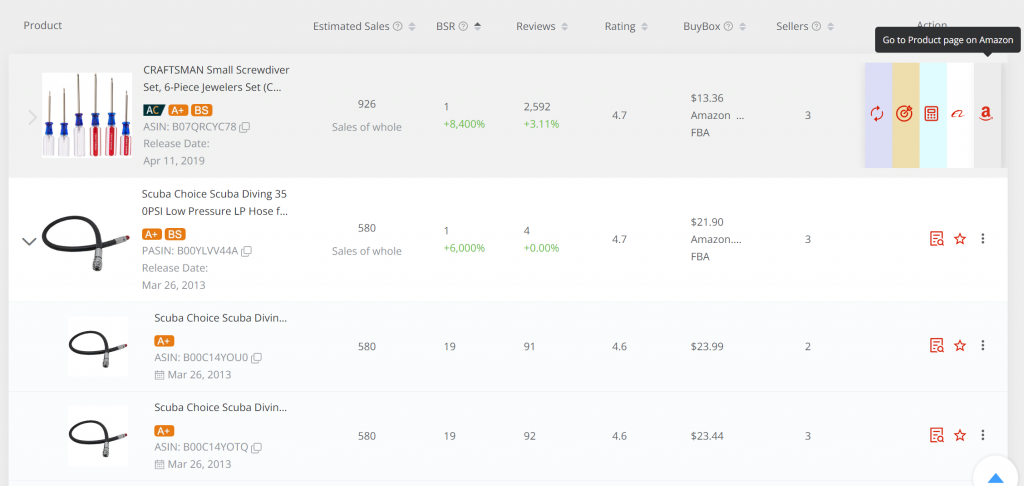 Detail page
Display more product information: price discounts, product size and delivery weight, etc.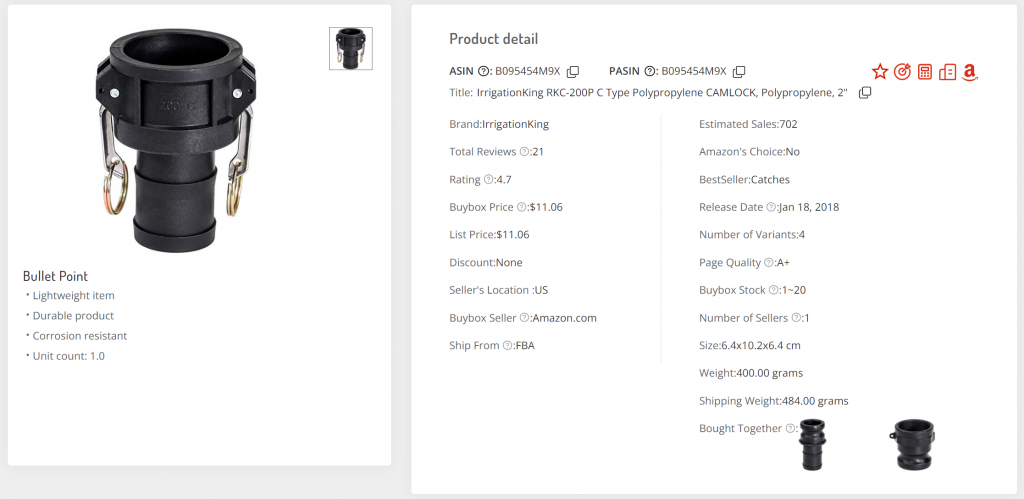 BSR ranking of product categories: from first-level categories to sub-categories, referring to the shelf strategy of competing products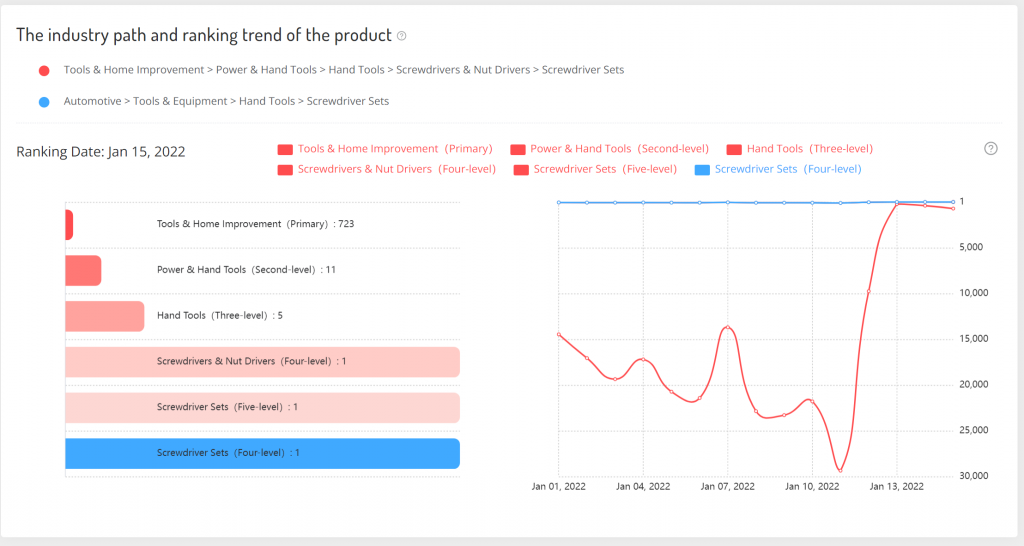 Review growth trend: understand the selling history of the product, find the growth and explosive period of the product

Review change volume = cumulative number of reviews this month - cumulative number of reviews last month, sometimes there will be negative review change volume, which means some operational operations, such as official deletion of reviews, Listing split, etc.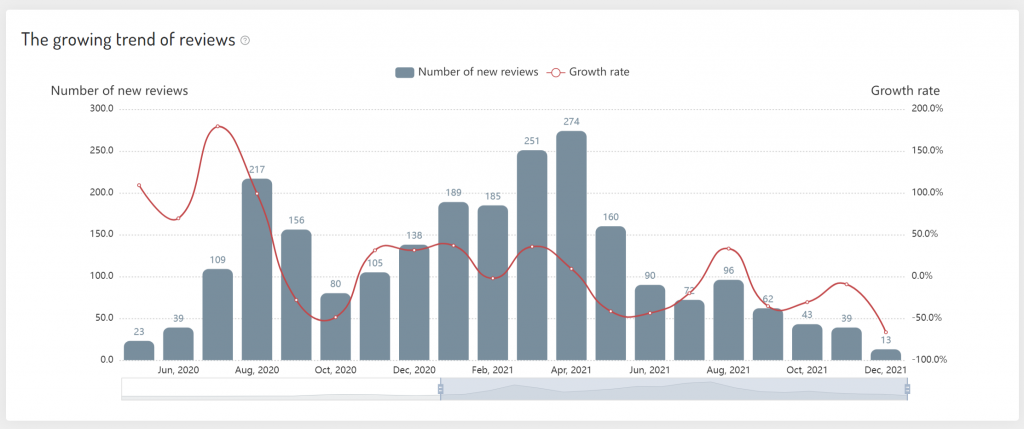 Other Trends

Buybox price history trends of products, to assist in determining pricing strategies
Cumulative reviews and changes in product ratings, on the one hand, to determine the future trend of the product, whether there is an opportunity to find weaknesses beyond the product ratings

Sales trends, you need to add monitoring, 24 hours later you can see the daily sales, BSR and reviews of the product changes

Selection strategy reference
The following selection strategy is recommended for different seller scenarios coarse filtering conditions, you can adjust or refine the conditions based on the actual situation parameters
1. Keyword trend selection method
Find soaring keywords or popular search terms by analyzing weekly buyer search data from Amazon's official backend ABA to find greater user demand and inspire product selection from that point, click to jump
For sellers doing vertical categories, you can also choose the corresponding category with the country site, digging the long-tail words related to it, to inspire product differentiation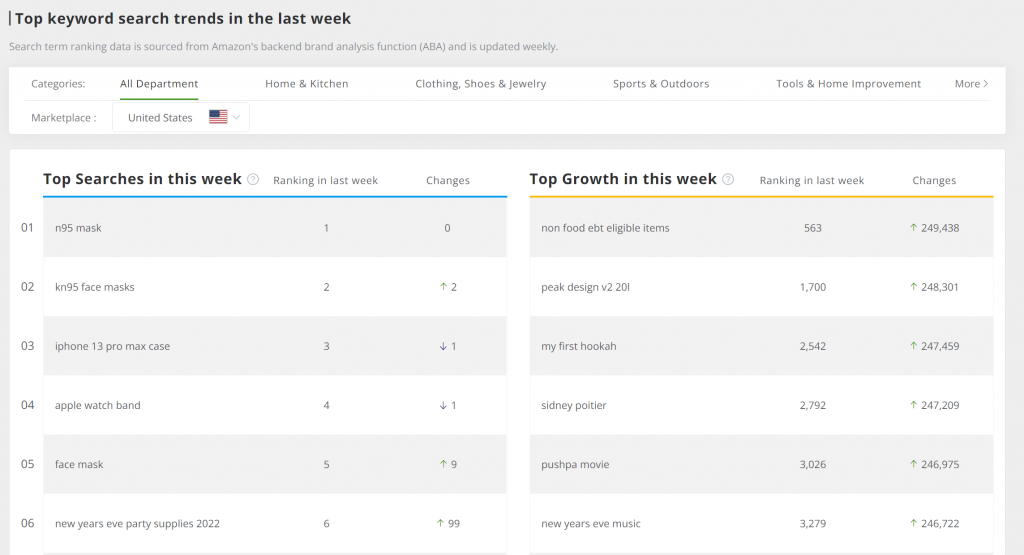 Click on the keywords to view their recent search trends, and check Google Trend trends to determine their sales patterns, off-peak seasons and future directions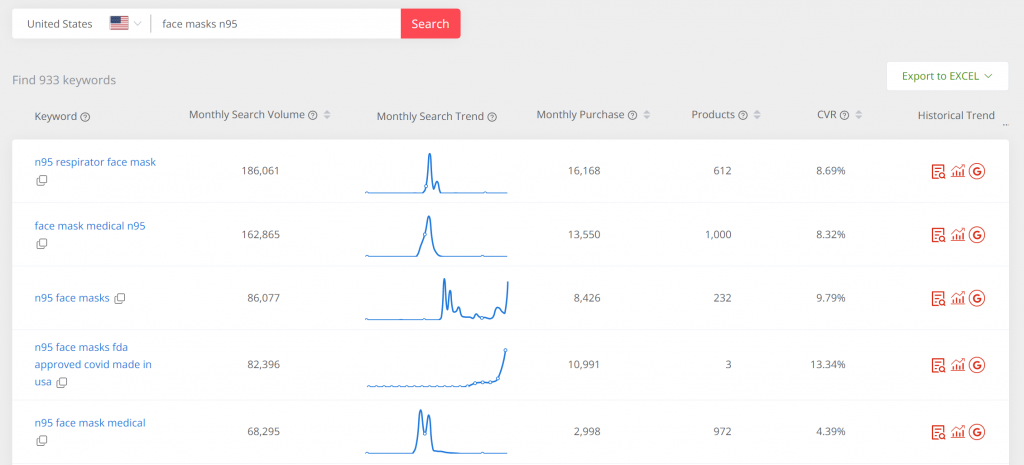 2. Soaring product selection method
Short-term spike in sales represents the recent oversupply of these products, which may be seasonal products, holiday products ushering in the peak season, or potential products or products spawned by unexpected events (such as epidemics and masks)
Recent explosive products: 7-day BSR change rate > 20%; release date in three months; on the display results in descending order of sales
Combined with keyword trends to determine, if sales spike at the same time of year, indicating that it is a seasonal or holiday product, you need to make preparations in advance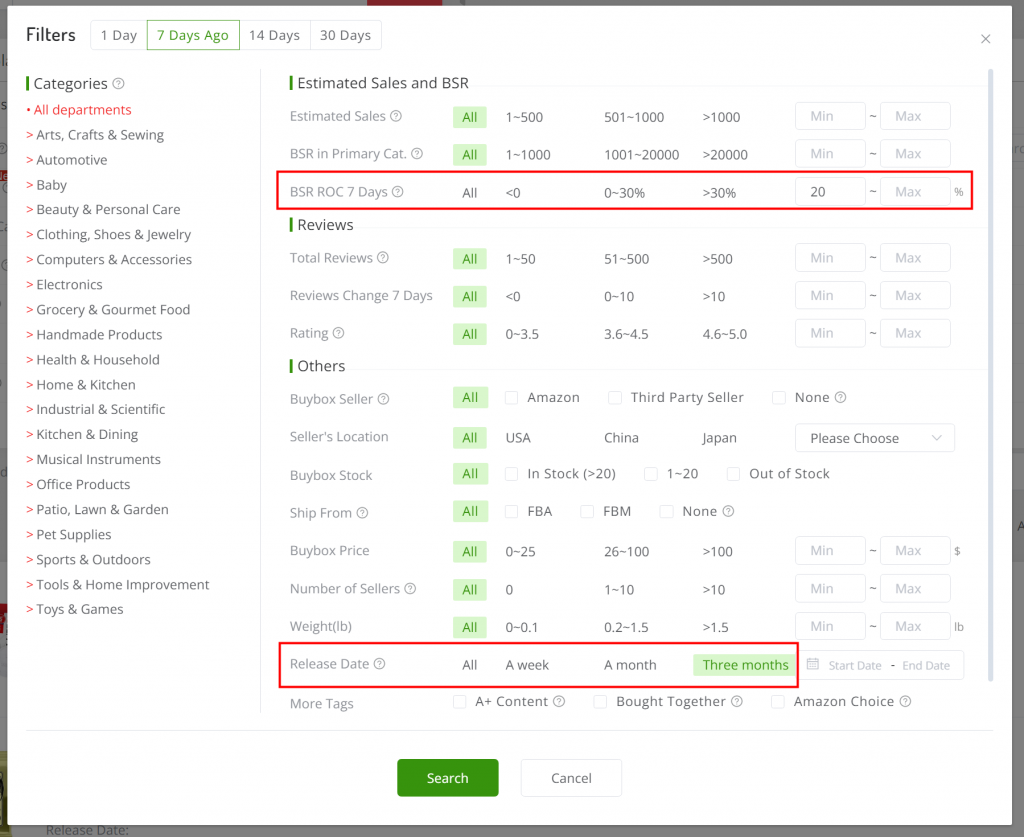 Out-of-stock products: filter the products with inventory <20, and sort the display results in descending order by sales
Find high sales volume of goods in short supply, if there is a suitable logistics and supply capacity, you can cut in time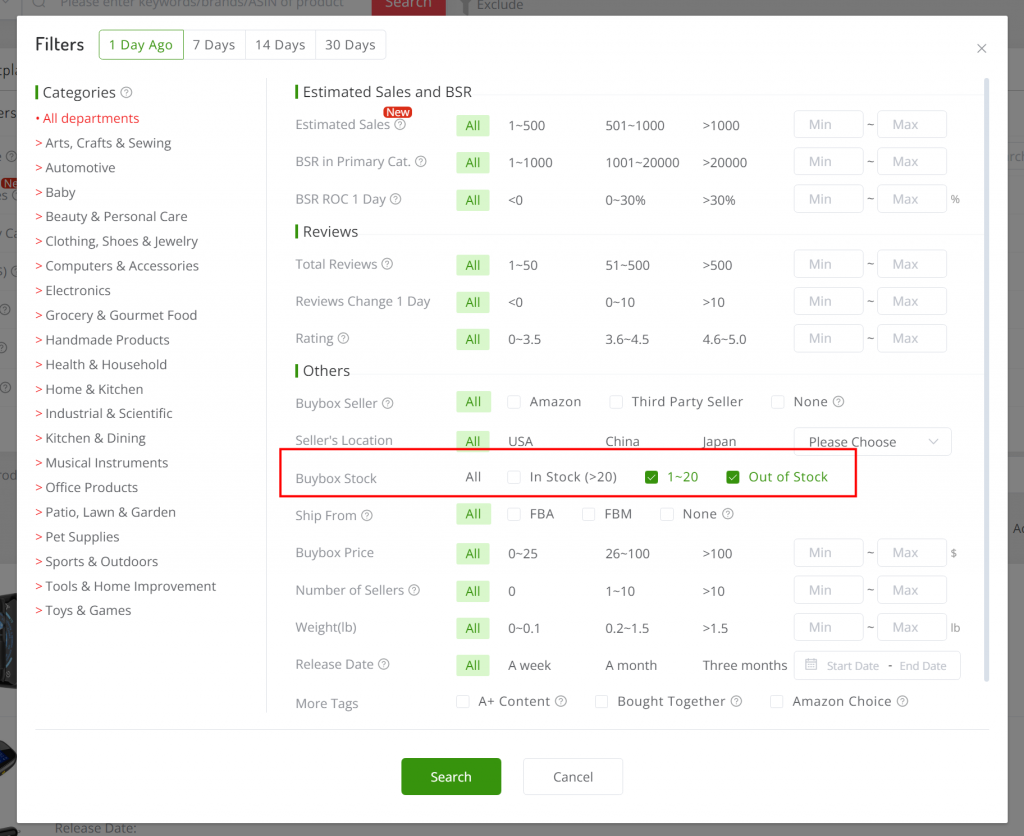 Potential explosive products: release date in three months ; current BSR>5000; total number of reviews 0~50; 30-day BSR change rate>0
The product's release time is short, the ranking is relatively late (not yet bursting to sell), there are fewer reviews (there is a chance to surpass), the ranking is still rising
3. Hot product selection method
Hot selling + big promotion space products: monthly sales > 300; rating less than 3.7
If you are a factory seller, you may want to refine your analysis from the reviews to find optimization points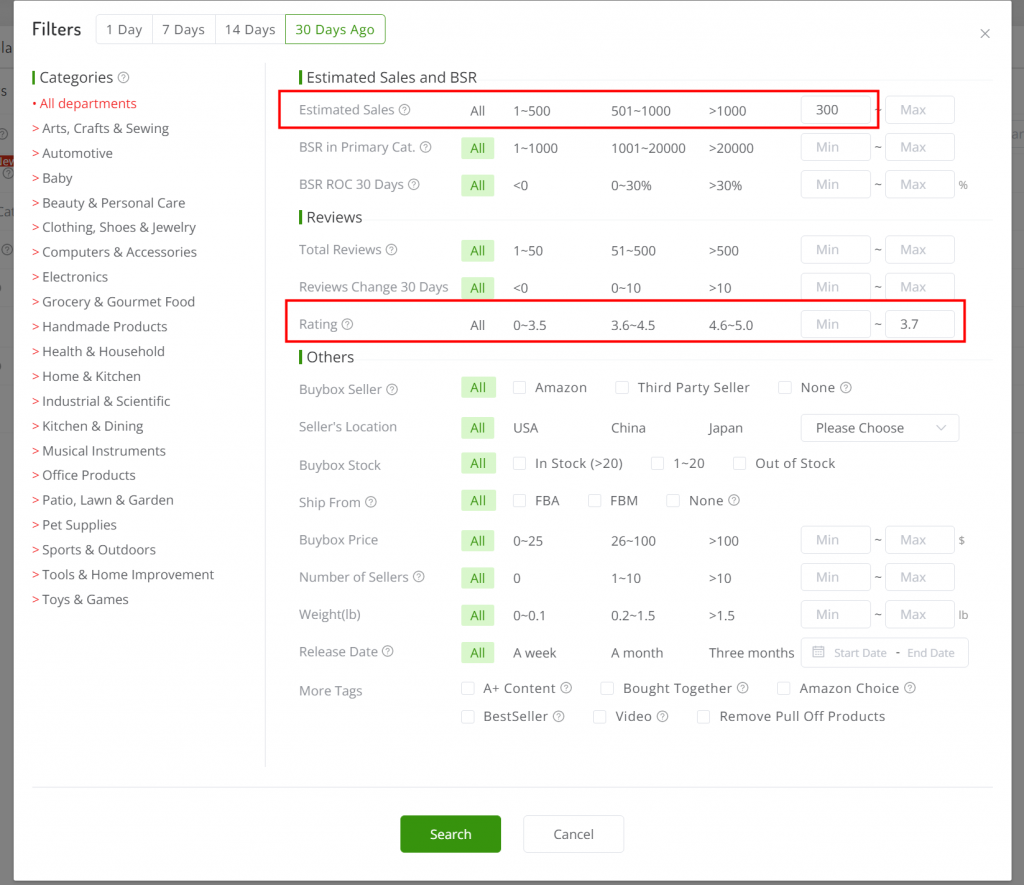 Hot + suitable for follow-on products: monthly sales > 300; number of sellers > 3
Suitable for pavement sellers, there is a brand record goods can not follow the sale, the number of sellers more likely to follow the sale of goods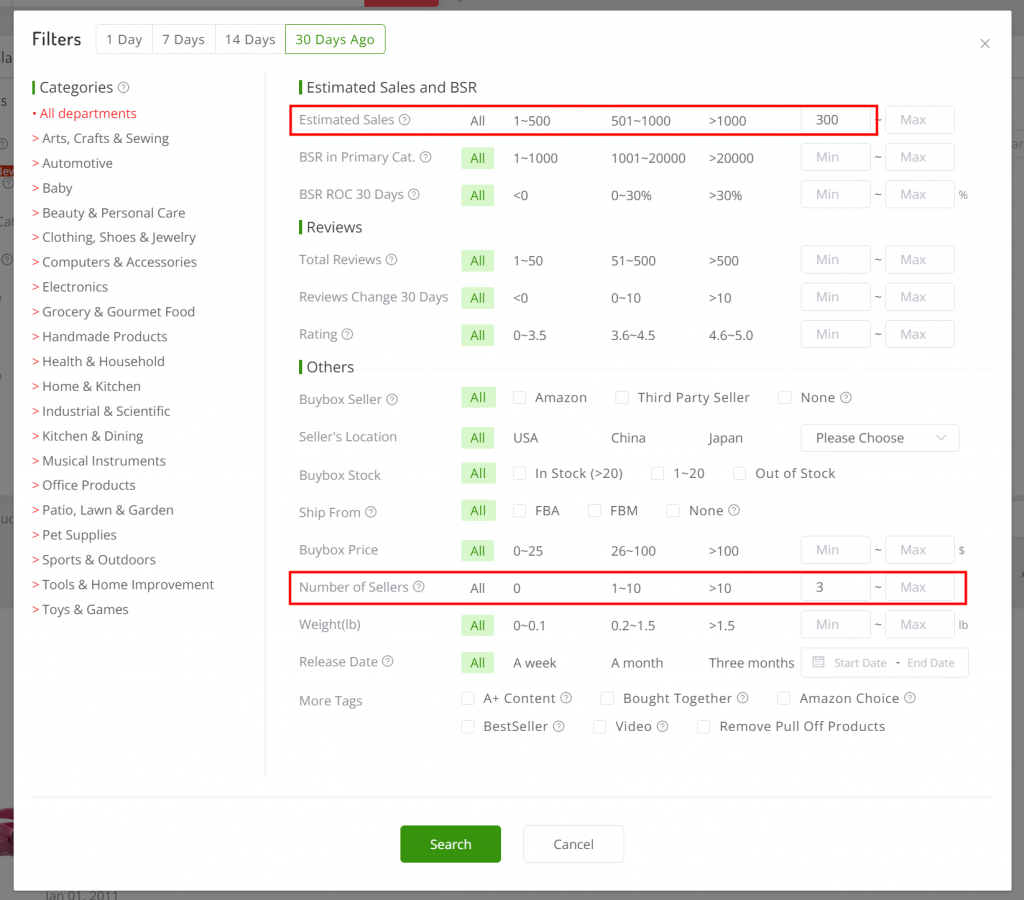 Hot selling + no inventory pressure products: monthly sales > 300, delivery method FBM
Suitable for newbie practice or Dropshipping sellers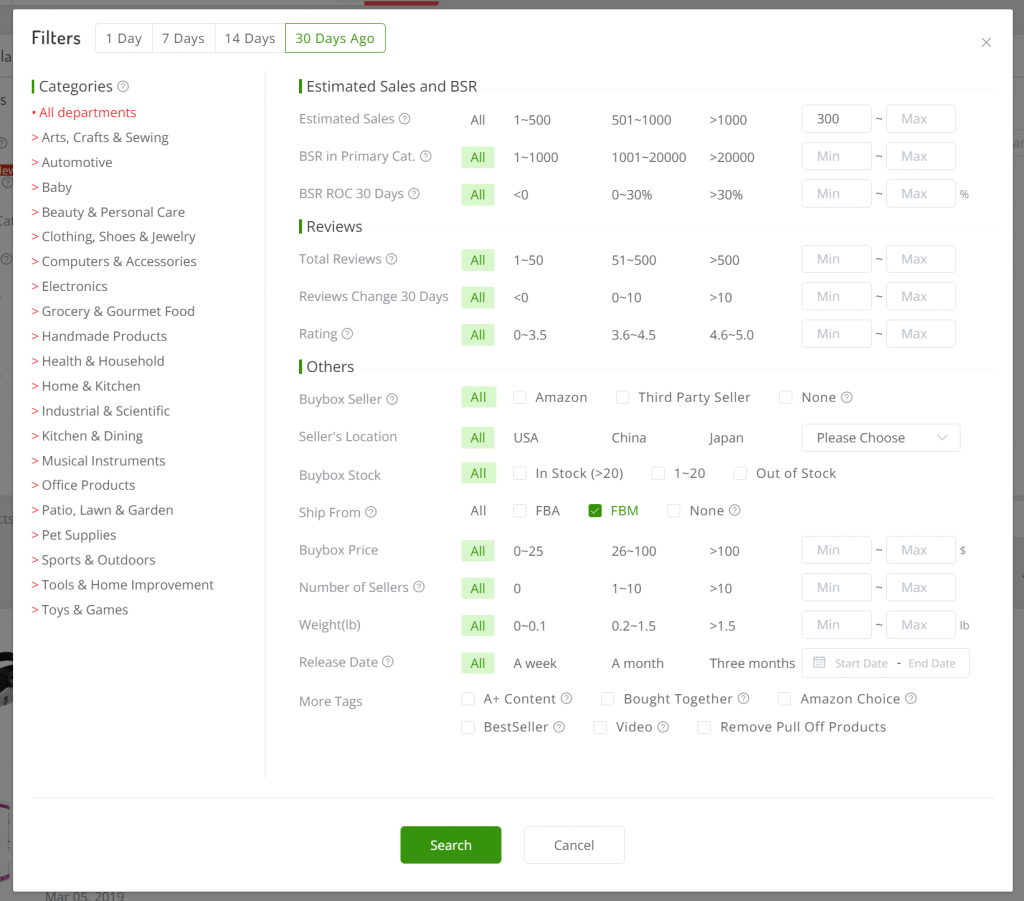 4. Other
Long-term stable orders, non-pulled products: current BSR 1000~5000; 30 days ago BSR change rate -10%~10%; total number of reviews 0-50
This type of products, 30-day cycle ranking are in the same range, and the ranking is relatively back, the number of comments is less, easier to do
Find inspiration for your selection through store launches: click to jump